At this year's Content LA, The VP of Partner Insights at Parrot Analytics, Renee Engelhardt's presentation "Trends Driving Global Content Licensing: Past, Present and Future"
highlighted the growing demand for documentaries. Most subgenres are experiencing a surge in demand, she said, led by science documentaries in growth potential, closely followed by true crime. Engelhardt also commented that the United States, the United Kingdom and Japan continue to lead the production of content that travels internationally, along with Canada, Australia and France. They are followed by Turkey and South Korea, both of which have experienced a recent boost in international demand for their content. Indian content is also growing internationally.
The presentation includes Parrot Analytic's prediction for 2023, and covers 3 key trends:
Trend 1: Shifting Genre Demand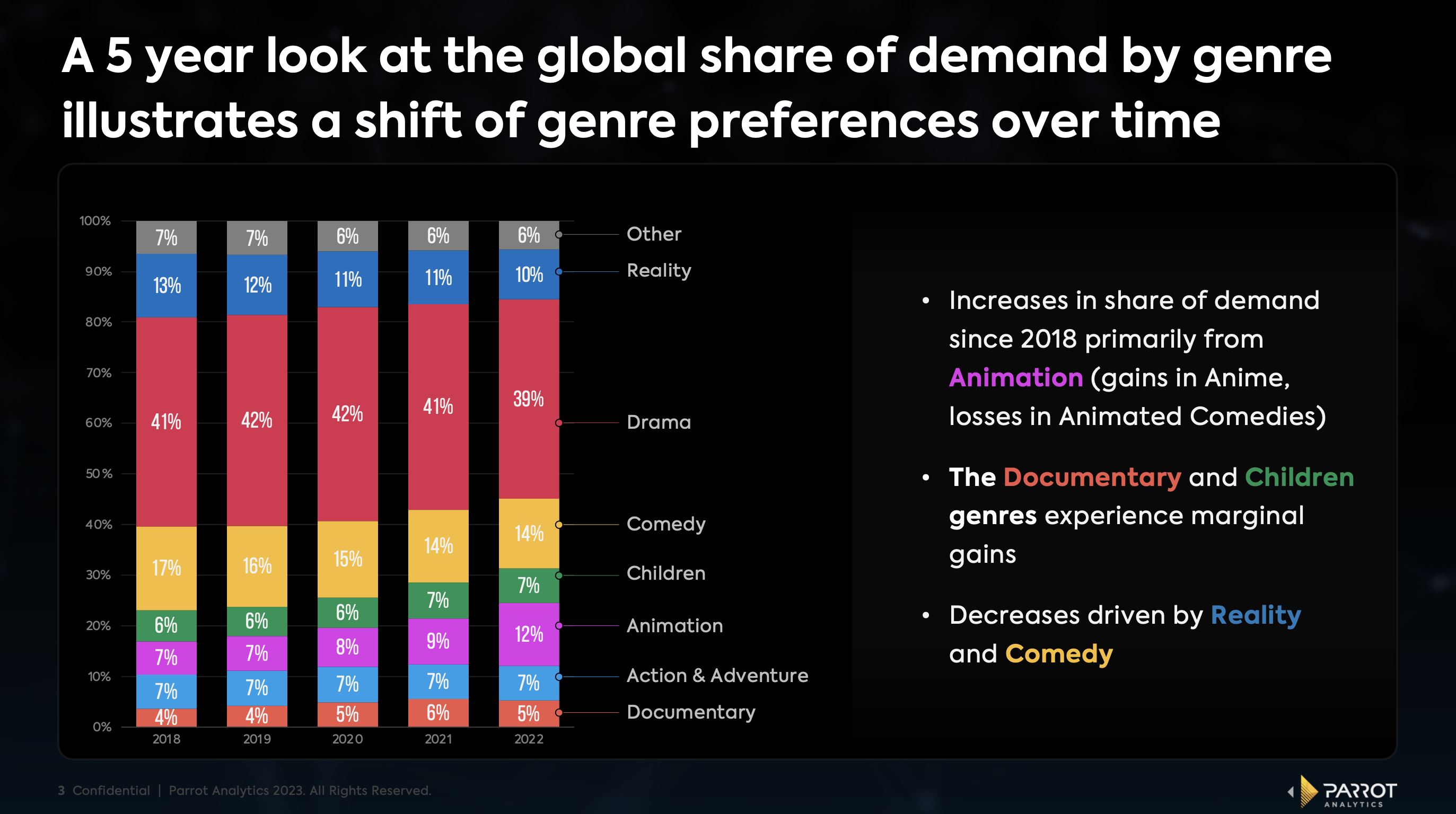 One of the key learnings in this section is that Science Documentaries show the highest opportunity for growth as of Q1 2023; whilst the True Crime Documentary genre remains a strong performer.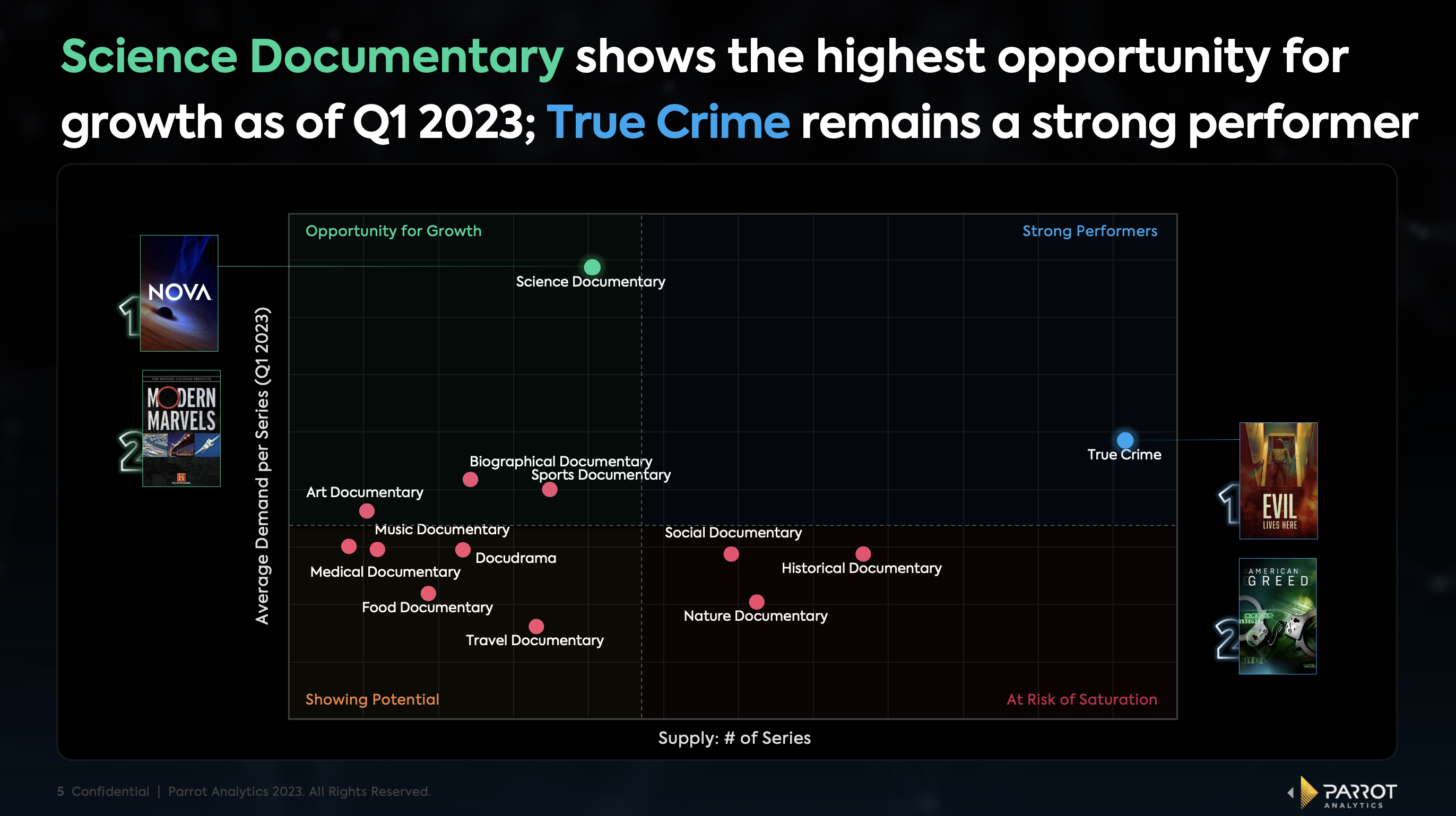 Trend 2: Travelability of International Content
The US, UK & Japan still lead the way when it comes to producing content that travels well internationally, while South Korea and Turkey have seen a recent rise in international demand for local content. In tandem, the rise of Korean culture has continued. Content produced from Spanish-speaking markets shows potential room for growth internationally; Demand for Spanish markets' dramas has increased at a rate more than double the genre average. Indian content is becoming increasingly more impactful in attracting an international audience. There has been a continued increase observed in global demand and travelability for Indian Content.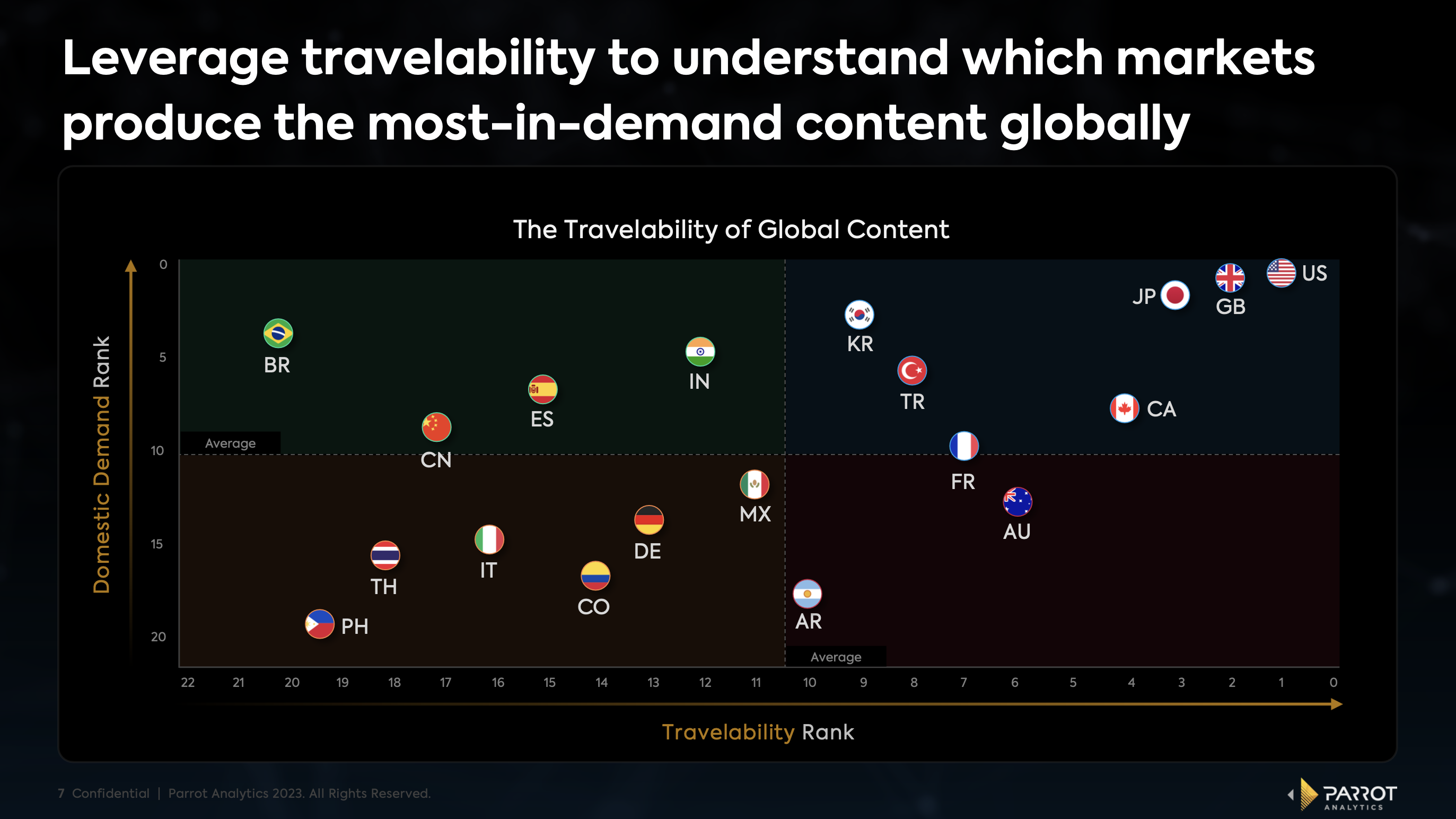 Trend 3: Building Complementary Audiences
As more services merge or look for content to acquire, audience growth remains a priority. Knowing the audience consumption affinities of a show is key to understand its competitive & strategic value.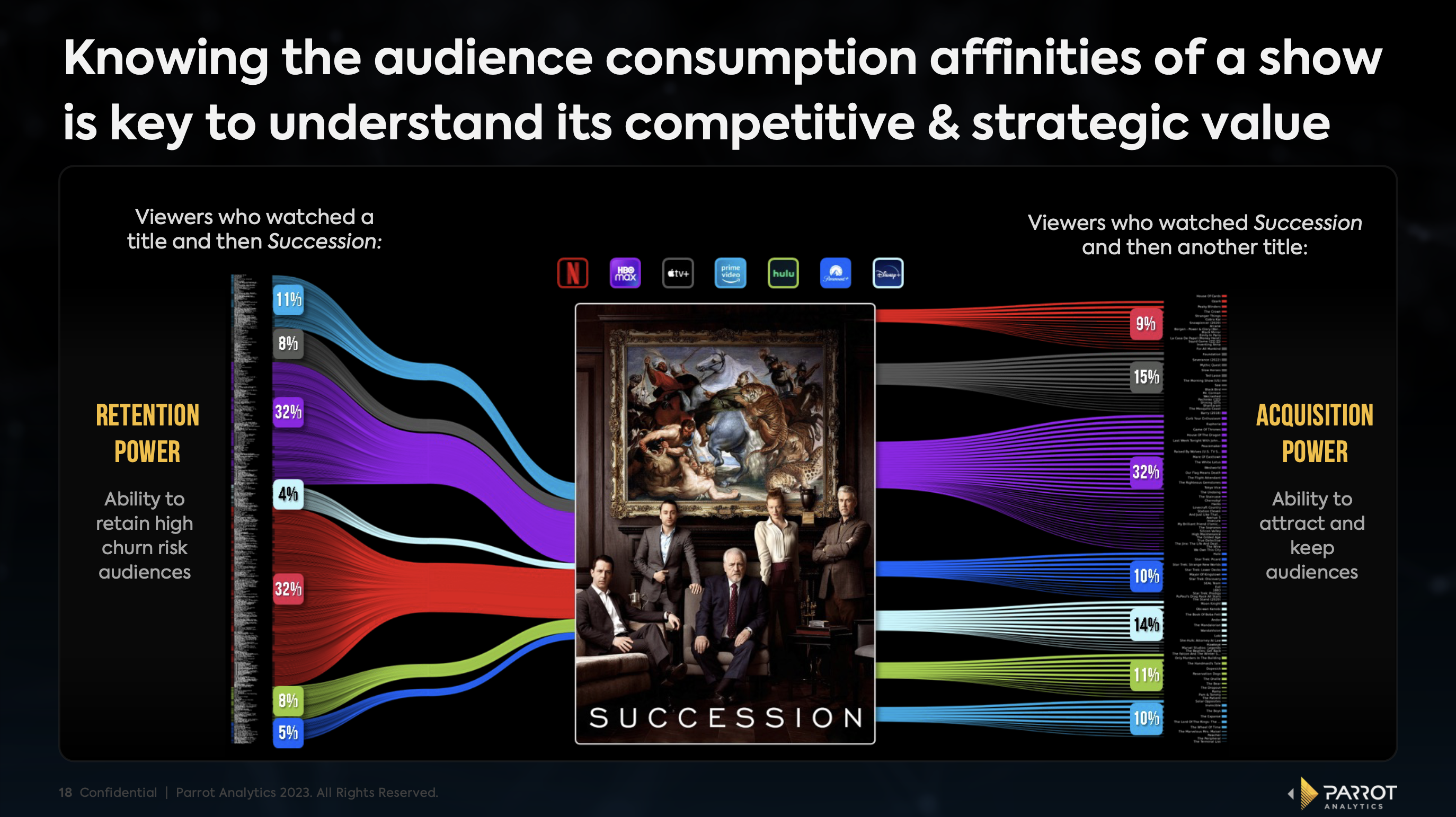 Parrot Analytics' Trend Prediction for 2023
We can now assign a value to content… and content can have a different value depending on the platform and market.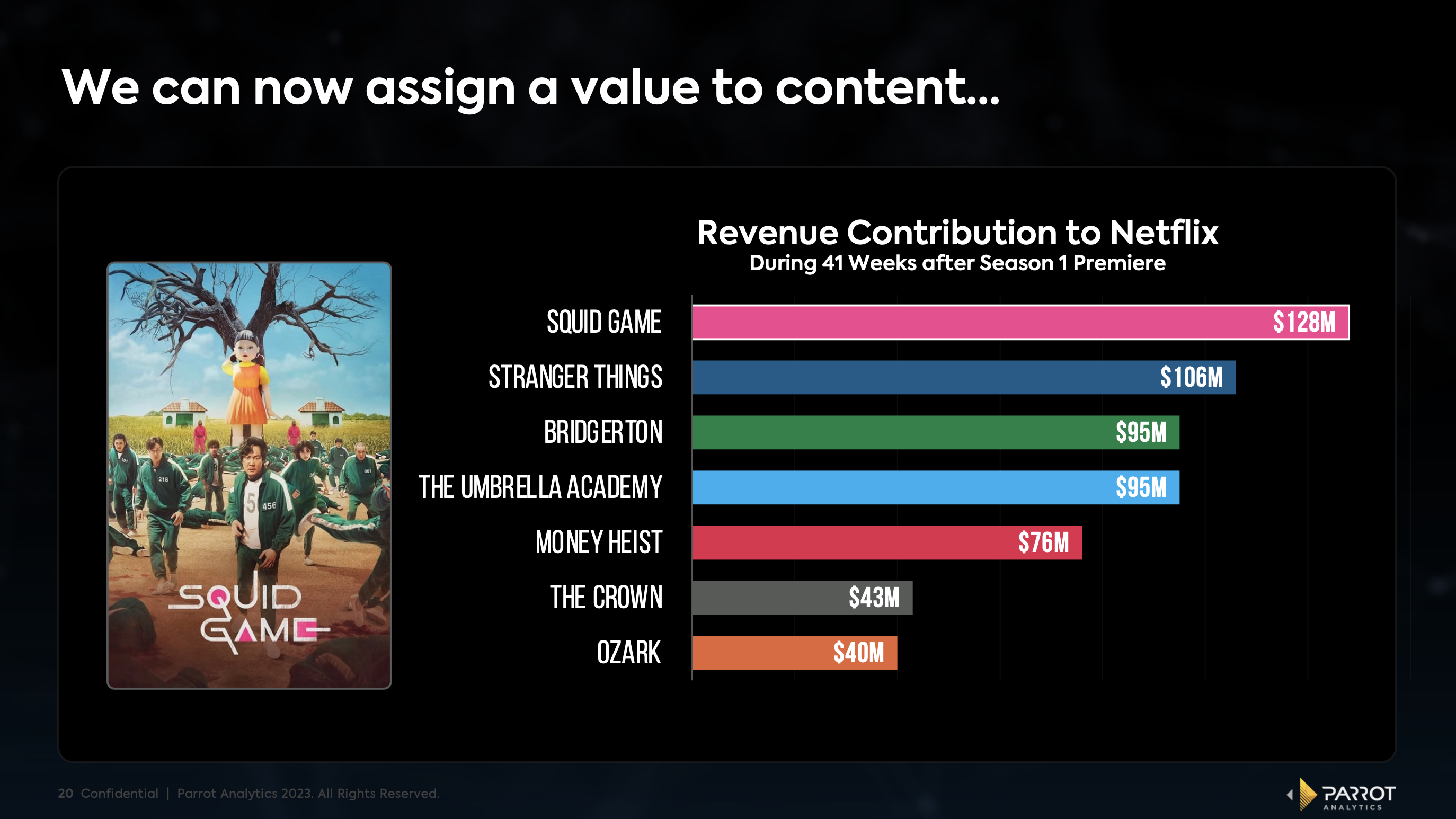 To learn more and to download the presentation, click here.
---