This section of the Parrot Analytics MIP Cancun 2022 Whitepaper explores content trends across Colombia for the first half of 2022.
We reveal the market's SVOD demand share by original platform for digital originals and also present our findings on the genre preferences of audiences here, the whitespace opportunities, and the top 20 overall most in-demand series across all platforms.
Which platform's originals are most in-demand in Colombia?
In the third quarter of 2020, Netflix's demand share for original content was more
than 65.5% in Colombia. In June 2022, this share dropped by around 50%.

Demand for Disney+ series exploded since October 2020, reaching 17.2% in the first
half of 2022, above the average regional demand share for Disney+ content.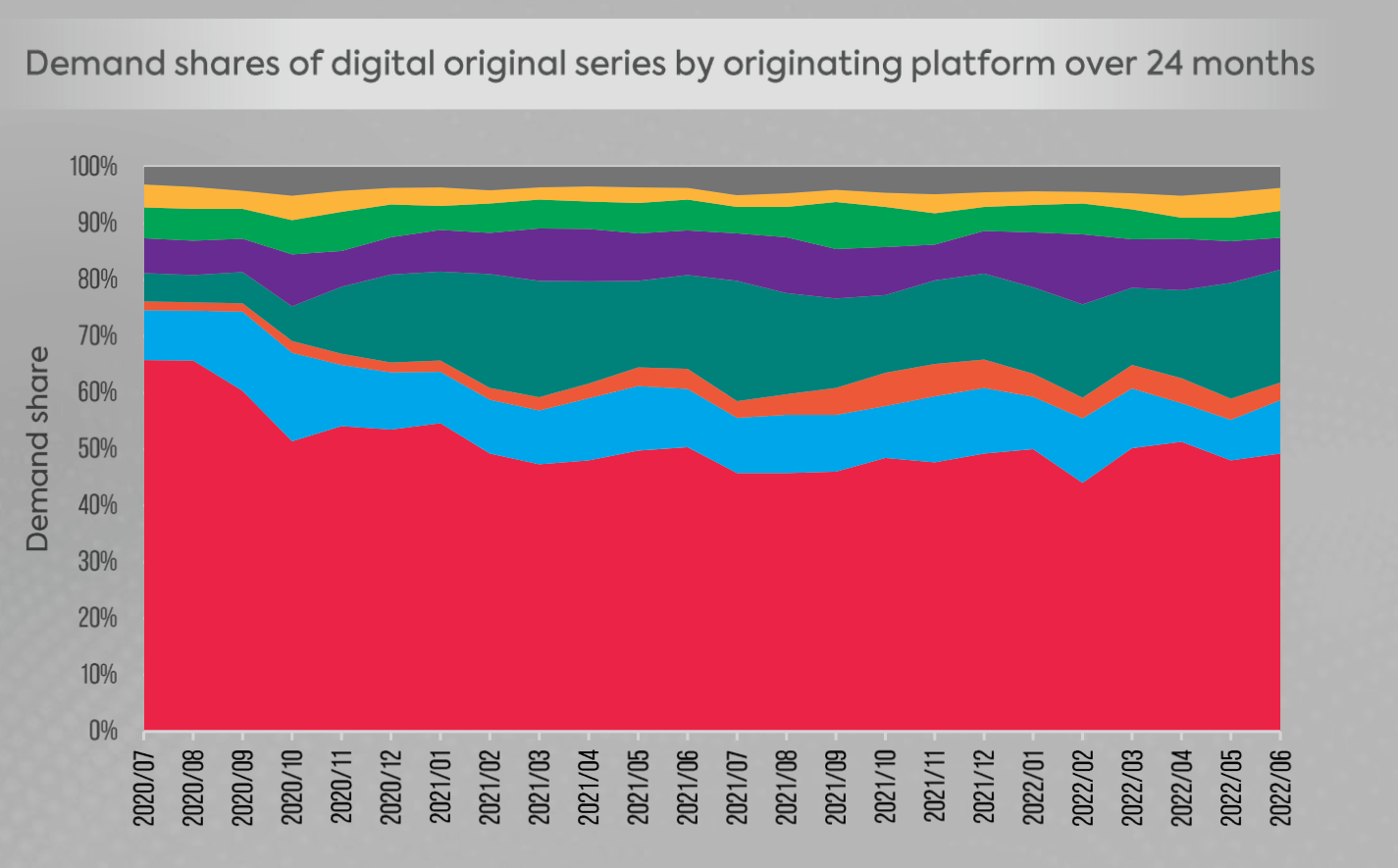 Colombia is the country where Netflix still manages to hold the largest share of demand for original content in LATAM, 48.9%. 

Colombia is also the market in this report where Hulu has the smallest share of demand
for original content, 4.7%.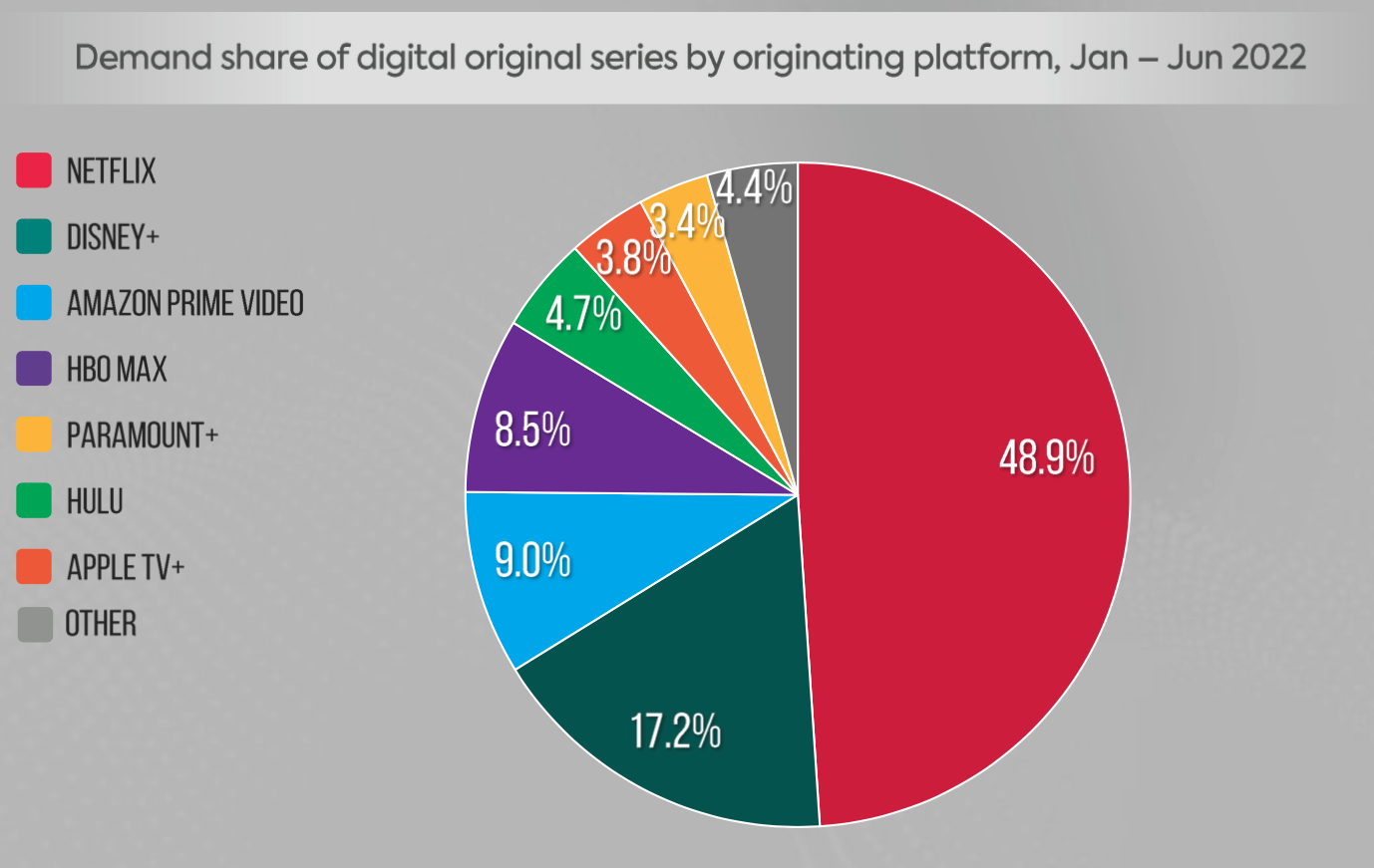 How do Colombia Genre Preferences compare to the Global Average?
• Colombians were the biggest fans of children's content in this report, with a share of
demand +98.5% larger than the global share of attention for kids' content.
• Colombian audiences were notably averse to horror, documentary and comedy genres with demand shares well below the global average. The demand share for those genres was far below the global average and the lowest among the markets in this report.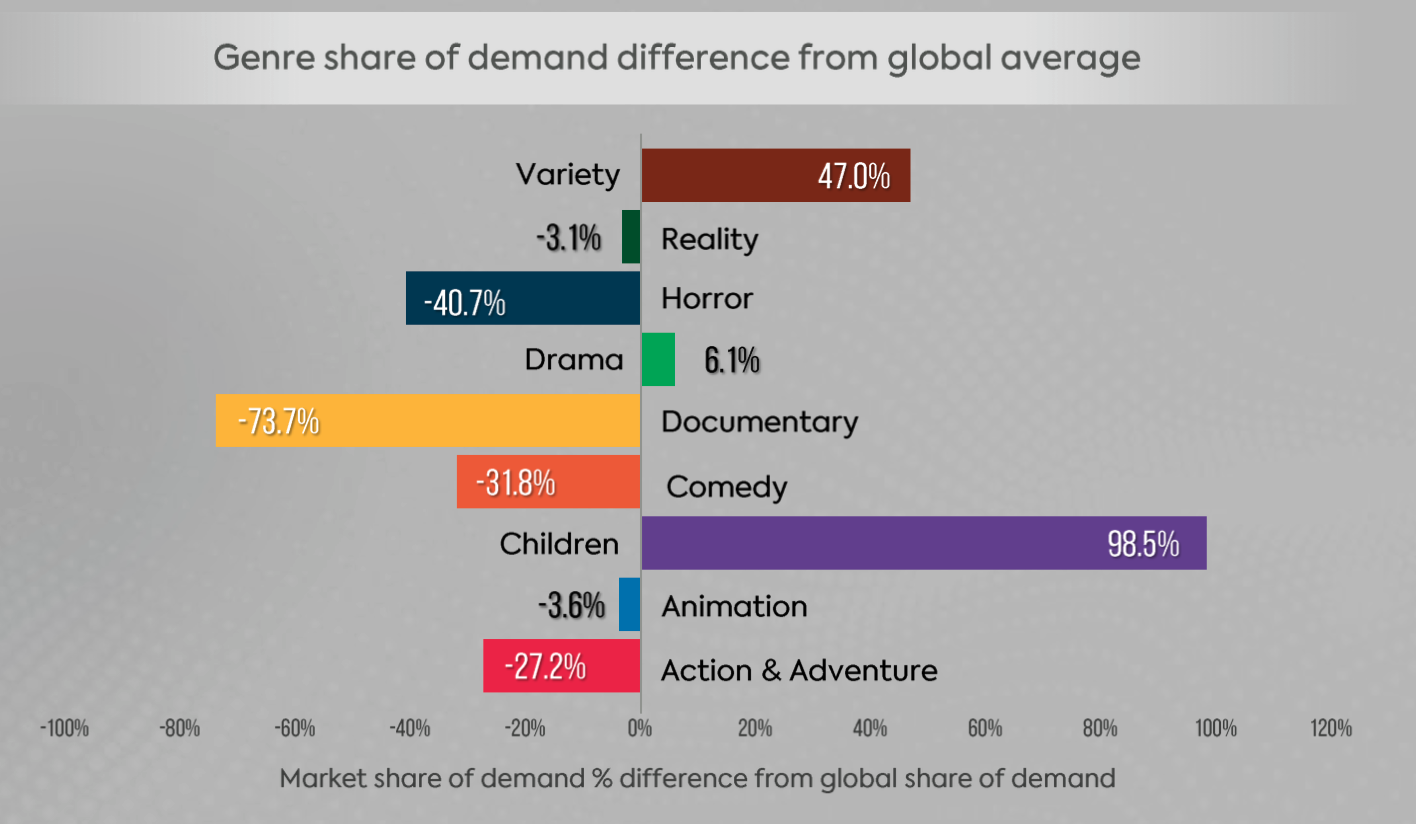 Where are there Whitespace opportunities to satisfy demand in Colombia?
Satire content is an opportunity in Colombia. This microgenre has high demand and low supply.

Telenovelas are also successful in Colombia, with over 3 times the demand of the average microgenre and about the average number of titles.

While news-magazines are not a very high-demand microgenre in the other markets in this report, in Colombia they have above average and very low supply.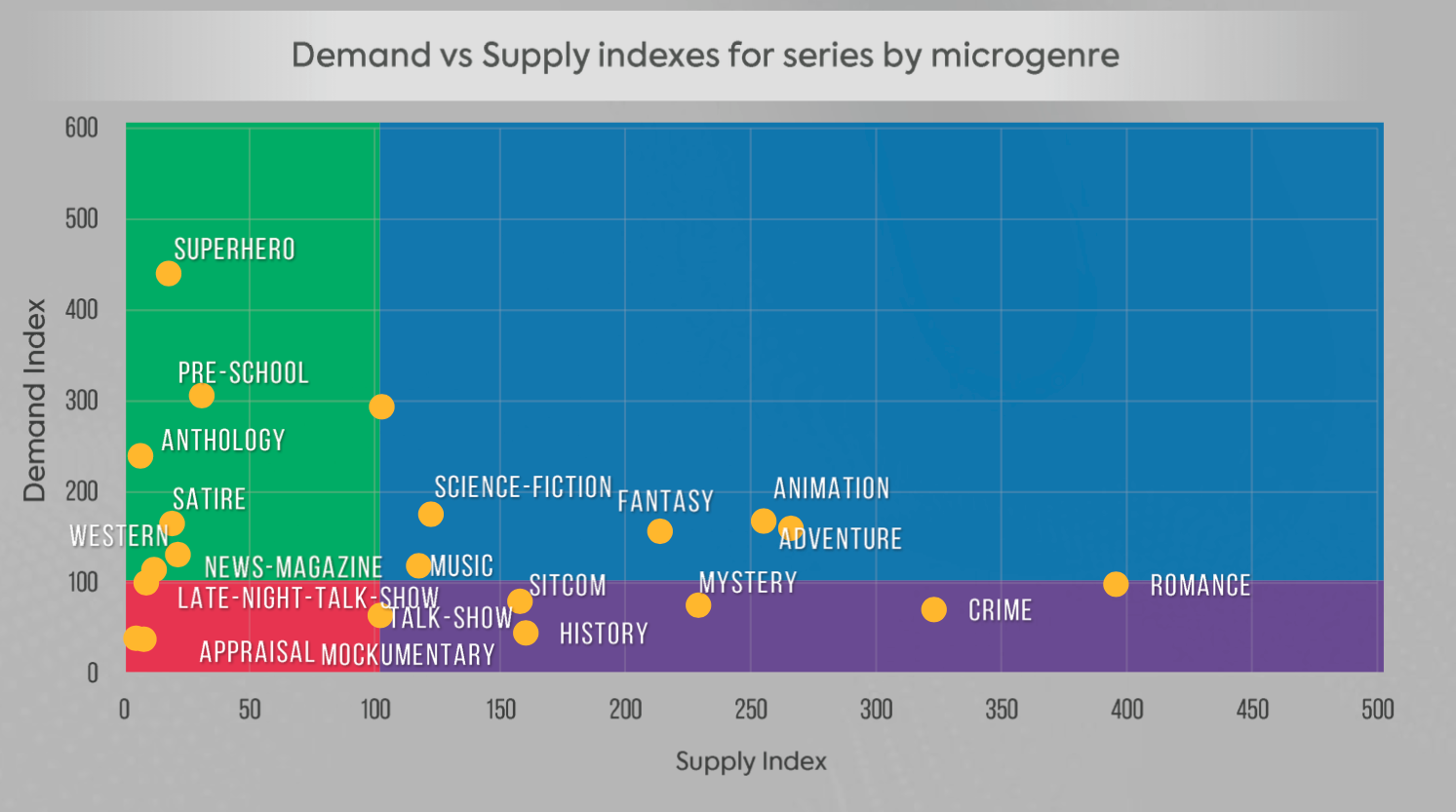 Top Series in Colombia
Here are the top 20 most in-demand series for the first half of the year in Colombia across all platforms and networks: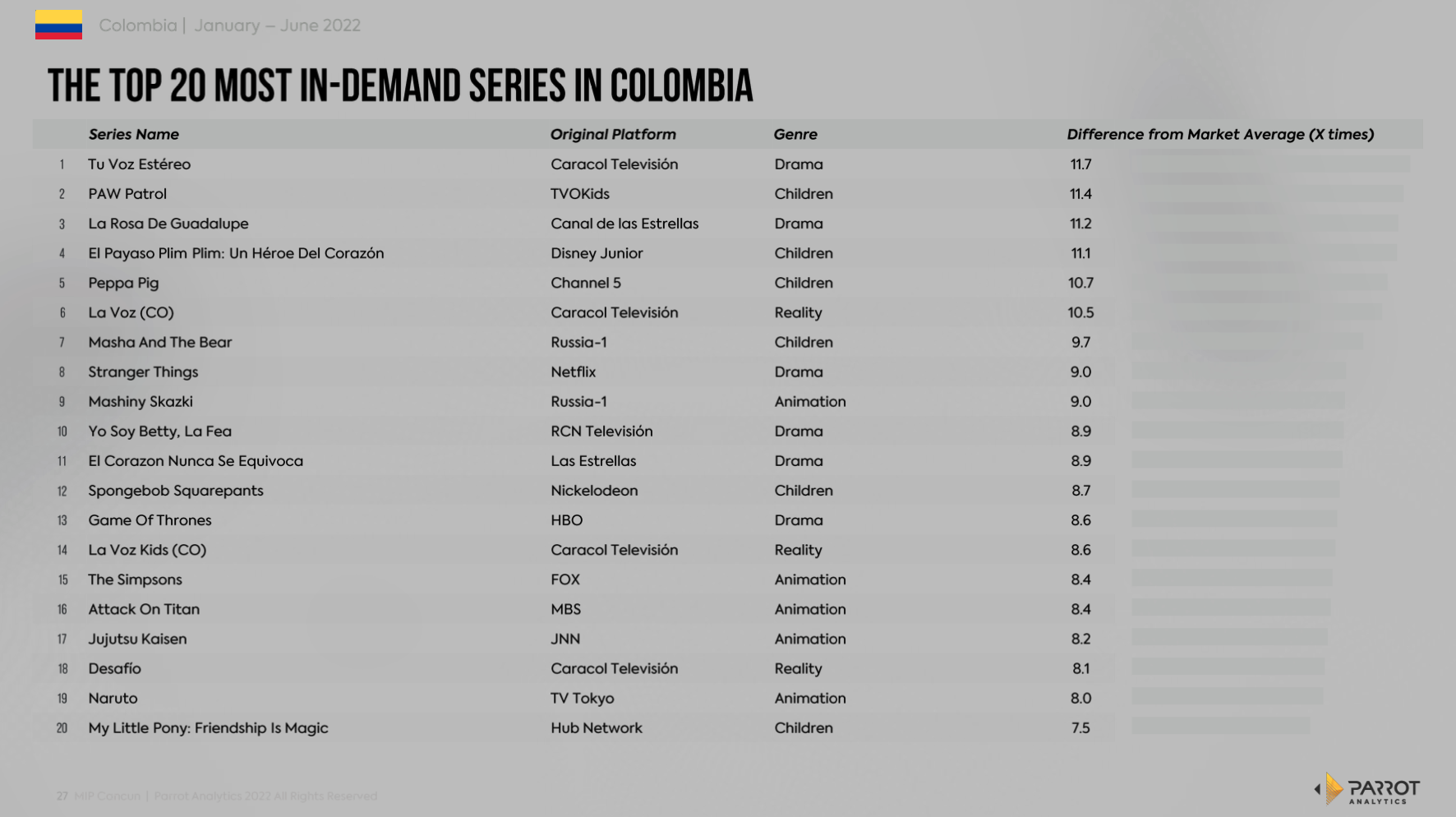 The Parrot Analytics MIP Cancun 2022 whitepaper is now available with a DEMAND360 subscription. To access the full report, click here.
---