With easier access to all types of series, there are more TV shows spiking in popularity produced outside the United States. Squid Game is one of the more significant examples, with a peak demand of 19.6x the average demand. In today's world, we are more connected than ever with social media, which may allow for stronger word-of-mouth on series in general. This may affect international shows especially, as they may go undiscovered otherwise. This article will explore TV series demand for TV Shows in the United States for shows that are produced outside the United States.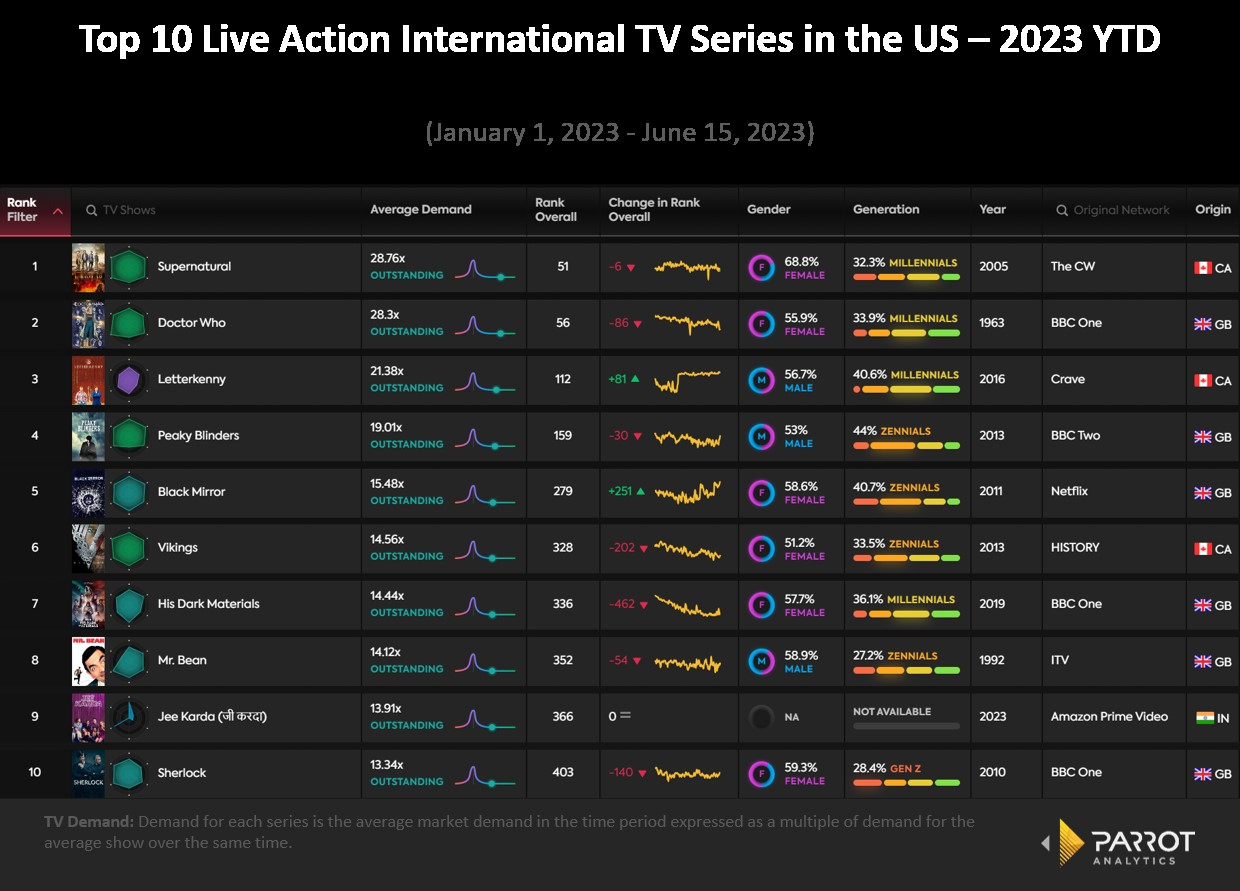 The Success of Canadian Shows
Canada has multiple shows in the Top 10 this year. Supernatural comes in at #1 with 28.8x the demand. It actually increased from 2022, where it finished at 23.4x. This is despite the fact that the series ended back in 2020. Fellow Canadian show Letterkenny also increased in demand and the rankings, going from 14.2x to 21.4x, currently at #3. Vikings also continues to be in-demand. While it did slip from last year, going from 15.8x to 14.6x, it remains in the top 10. This data may be indicative of popular series retaining a majority of their popularity, even long after they first ran.
Great Britain continues to be a strong presence
Making up more than half of the top 10 is Great Britain, with Doctor Who, Peaky Blinders, Black Mirror, His Dark Materials, Mr. Bean, and Sherlock making it. Coming in first is Doctor Who, which retains outstanding demand; this is especially impressive given the fact that the series has been running for 60 years now. At #4 and #5 we have Peaky Blinders and Black Mirror, respectively. Peaky Blinders has had some decay, going from 23.3x to 19x the average demand. However, demand remains outstanding despite the series having concluded last year. Black Mirror has increased in demand, increasing from 12.4x to 15.5x the average demand. It may be experiencing increased demand due to its upcoming release of season 6 after a long hiatus. The fact that both are on Netflix may also be aiding in each of their popularity. Lastly, we have His Dark Materials, Mr. Bean, and Sherlock. All three continue to carry outstanding demand from last year, despite the fact that they have all concluded. This may further emphasize that shows are finding ways at not only becoming in-demand, but also at staying that way.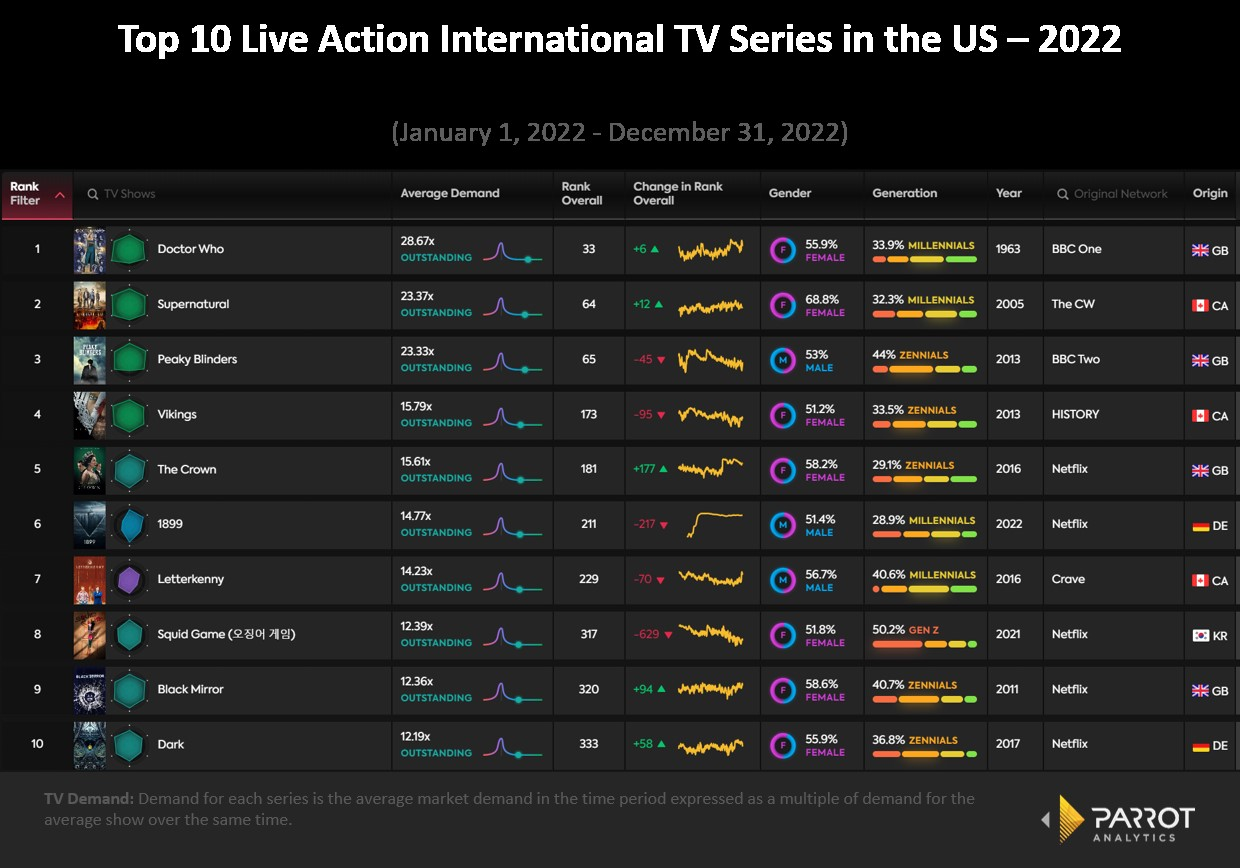 Conclusion
With increased access to more shows and potential for word-of-mouth and social media buzz, we are seeing more content produced outside the United States get discovered by United States audiences. There is a chance this trend continues as more apps become available and domestic audiences potentially continue to discover international content.
---