Image: Manifest, Netflix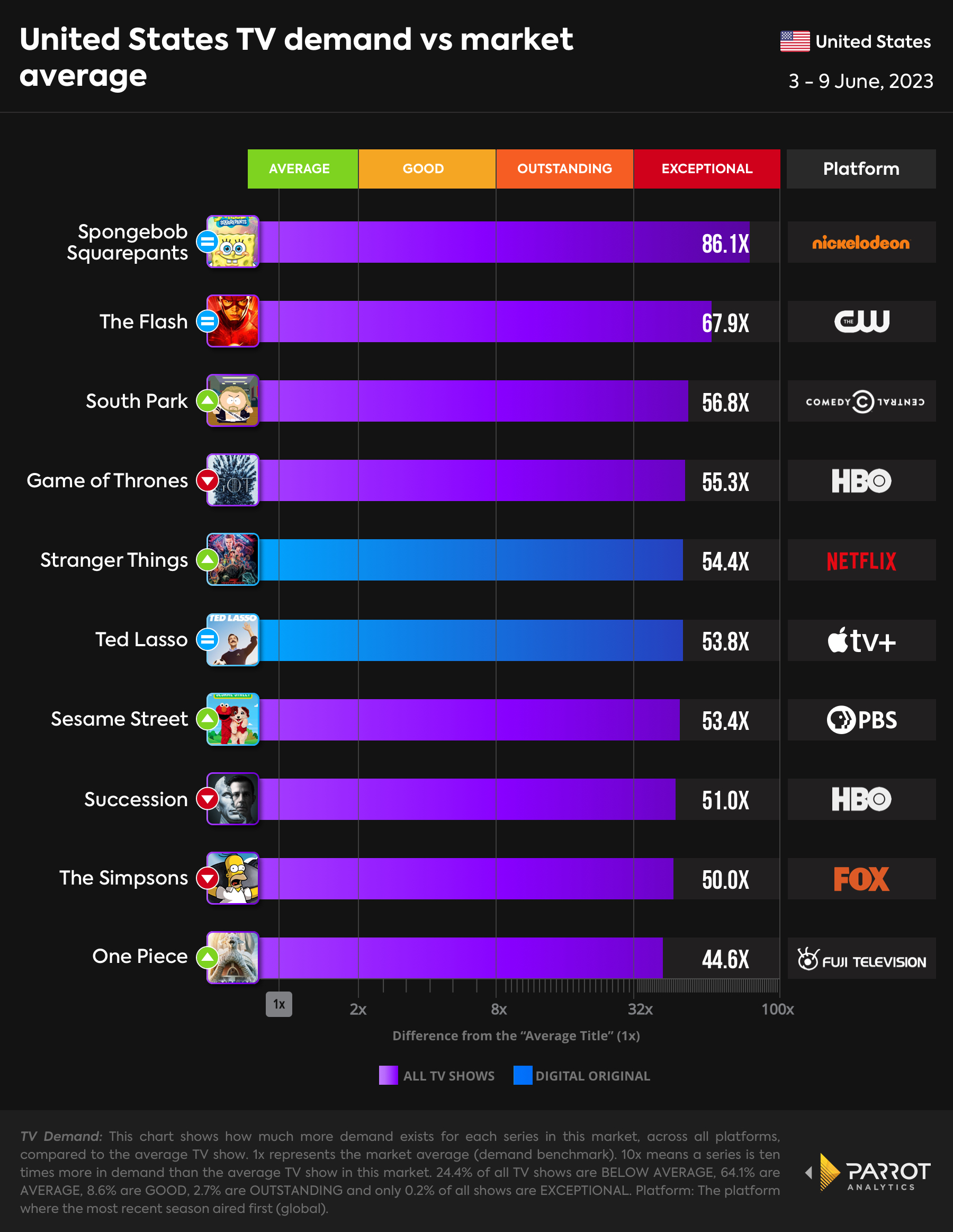 Spongebob Squarepants and The Flash remained the two most in-demand shows in the US for another week with 86.1 and 67.9 times the average series demand respectively.  Notably, demand for The Flash fell by 16% from last week following its series finale on May 24th.  The show's finale marks an end to a nine season run where the show regularly featured among the most in-demand shows in the US.  
Succession saw the largest drop in demand in the top 10 shows this week.  Demand for the HBO series fell by 18% this week which dropped the show into eighth place from fourth place last week.  The show, which has been a staple of HBO premium programming the past few years, is coming down from the stratospheric highs it achieved around its series finale on May 28th.  Succession managed to grow its demand each season as more audiences discovered it.  An analysis by Parrot Analytics of the revenue that an additional season would have contributed shows how the decision to end the series after four seasons is leaving an estimated $237M on the table that a fifth season would have brought in over the next four years.
The perennially popular One Piece edged into the ten most in-demand shows overall this week, after ranking 11th last week.  This was due in part to Saturday Night Live falling out of the ranking this week as its demand fell by 11%.  This season of SNL was cut short due to the current writers strike.  With no new episodes and the ongoing strike at a stalemate, there has been little to draw audiences' attention to the long-running topical sketch comedy.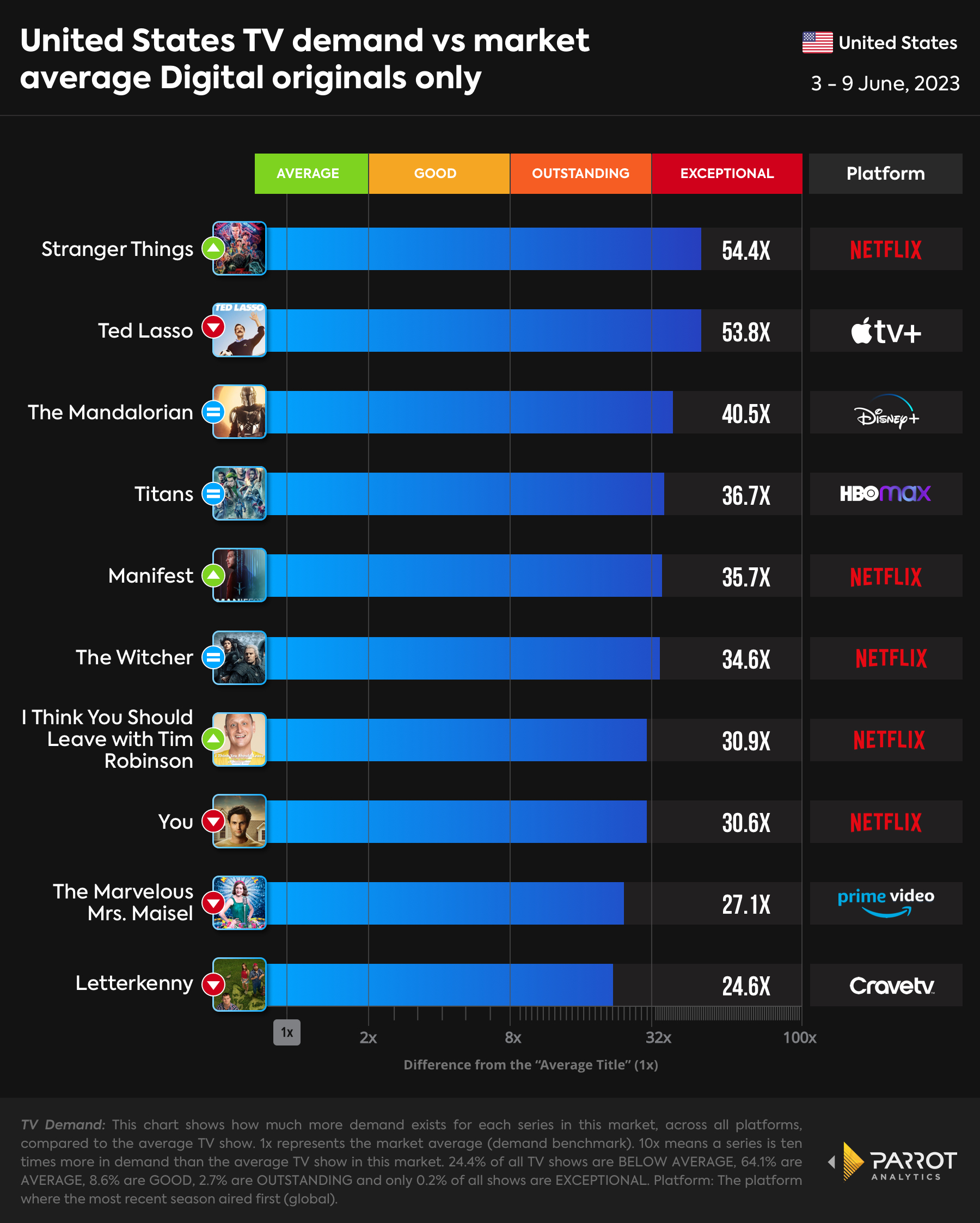 Among streaming original series this week, Manifest was the clear winner.  Part 2 of the show's fourth and final season premiered on June 2nd. Netflix picked up this supernatural drama after the show was cancelled on NBC in 2021. After coming to Netflix, the show performed well on the platform becoming the third show to rank in Netflix's top 10 for 100 days. This week saw demand for the show rise by over 50% and the show ranked as the fifth most in-demand streaming original.
Netflix had another winner this week with I Think You Should Leave with Tim Robinson. The third season of the Netflix original sketch comedy premiered on May 30th. Demand for the show rose by 22% from last week and moved up to be the seventh most in-demand digital original series from tenth place last week.
The final season of Amazon Prime Video's long-running The Marvelous Mrs. Maisel ended its final season on May 26th. This week saw demand for the show fall by 25% and the show fell to ninth place from fifth.  
---