Image: The Crown, Netflix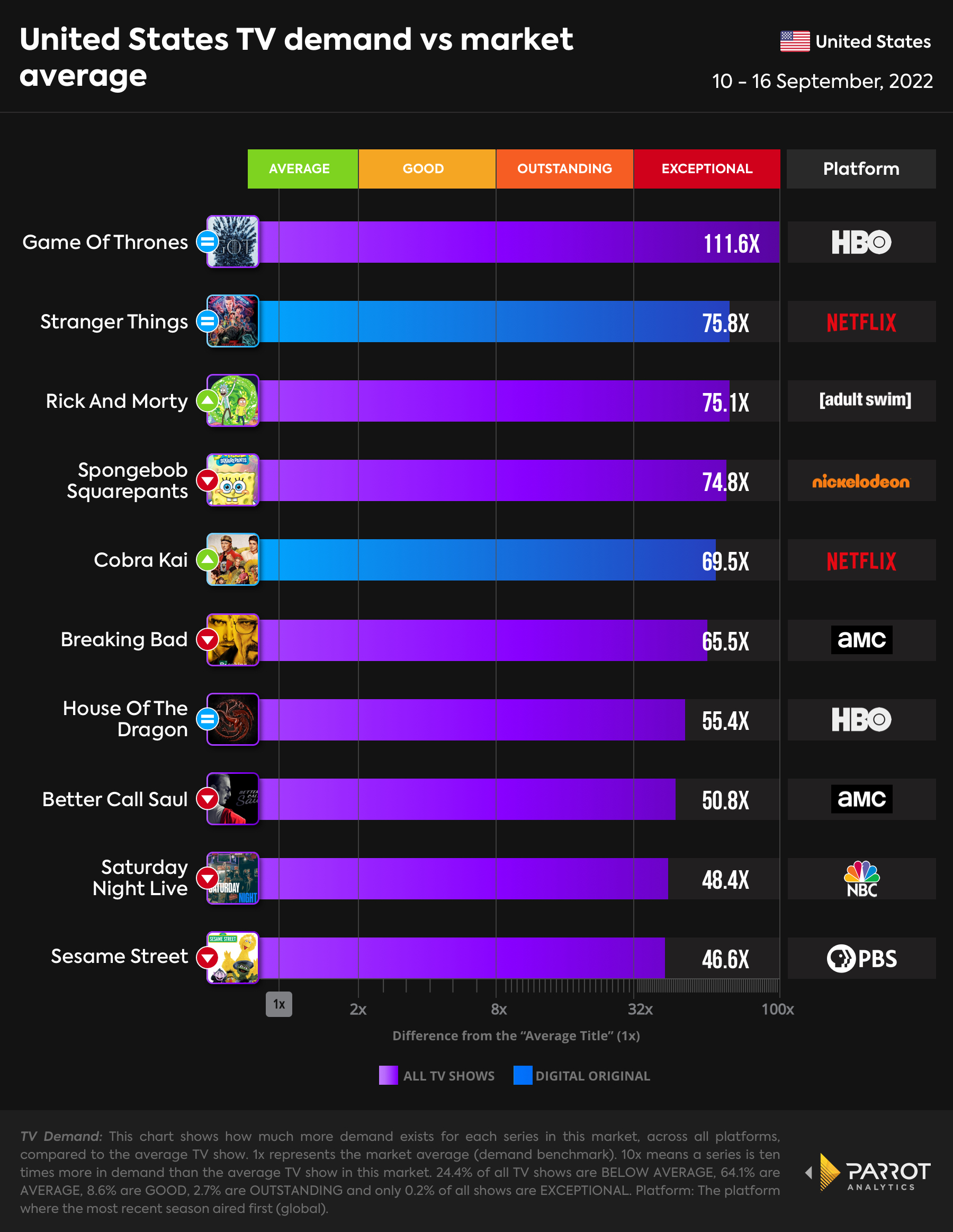 For the week of September 10 - 16, Game of Thrones held onto the top spot as the most in-demand show in the US with 111.6 times the average series demand.  It had close to the same demand as last week, indicating that House of the Dragon is continuing to boost demand for the original Game of Thrones as it drops episodes weekly on HBO.
Stranger Things held onto second place for another week with 75.8 times the average series demand.  However, Rick and Morty came close to overtaking it.  The animated comedy is currently releasing episodes in its sixth season and managed to move up one spot in the ranking this week, overtaking Spongebob Squarepants.
HBO's House of the Dragon also made good gains this week.  Its demand rose 13% to 55.4x.  While the show still has yet to break into the top of the charts, it is only midway through its season.  The boost it has given to Game of Thrones is good news for HBO and shows how successful House of the Dragon has already been as an extension of the franchise.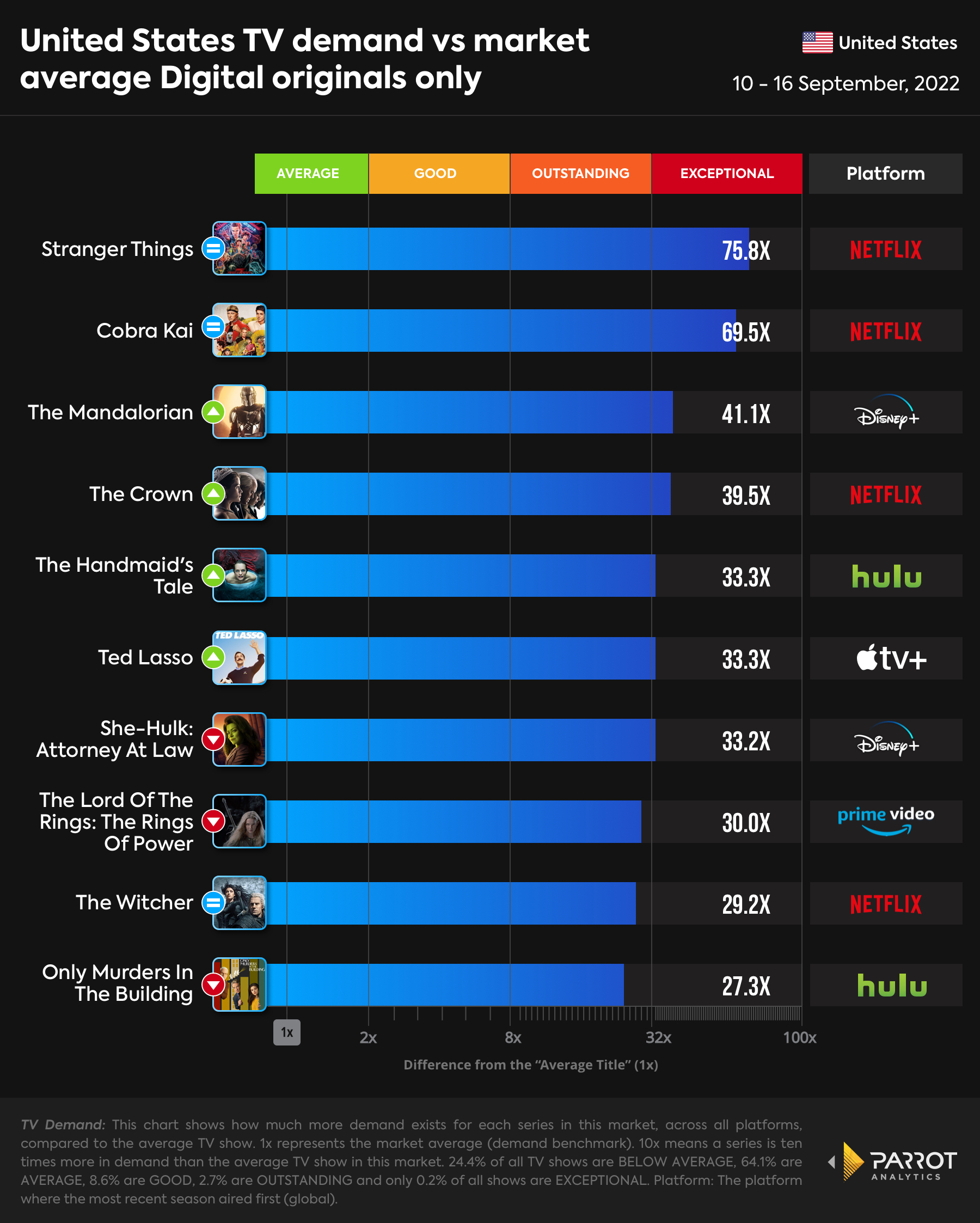 Netflix's Cobra Kai grew the most in demand this week.  Demand for the show rose by 56% as it released its fifth season on September 9th.  It had 69.5 times the average series demand for the week. Since Netflix acquired the show from YouTube it has regularly been among the most in-demand shows when it releases a new season.
There was quite a lot of movement in the top digital originals chart this week. Demand for Cobra Kai grew by 56% and it now looks poised to break Stranger Things' long run at the top of this ranking.  The show that saw the largest surge in demand last week, however, was The Crown.  Its demand more than doubled (+128%) following news of Queen Elizabeth II's death.  
Two consistently popular series (Ted Lasso and The Handmaid's Tale) re-entered the top ten chart this week, both tied with 33.3 times the average series demand.  The Handmaid's Tale returned for its fifth season on September 14th and was also renewed for a sixth and final season.  Since this week's data only captures two days of the new season, expect The Handmaid's Tale to rise in the rankings as this season progresses.
Demand for Ted Lasso popped this week after the show won big at the Emmys on September 12th.  It won the awards for best comedy series, best lead actor, and best supporting actor among others.  This is not its first time cleaning up at the awards ceremony either.  Its success last year and continued high level of demand proves that this show is both critically acclaimed and broadly popular.
---