Image: Better Call Saul, AMC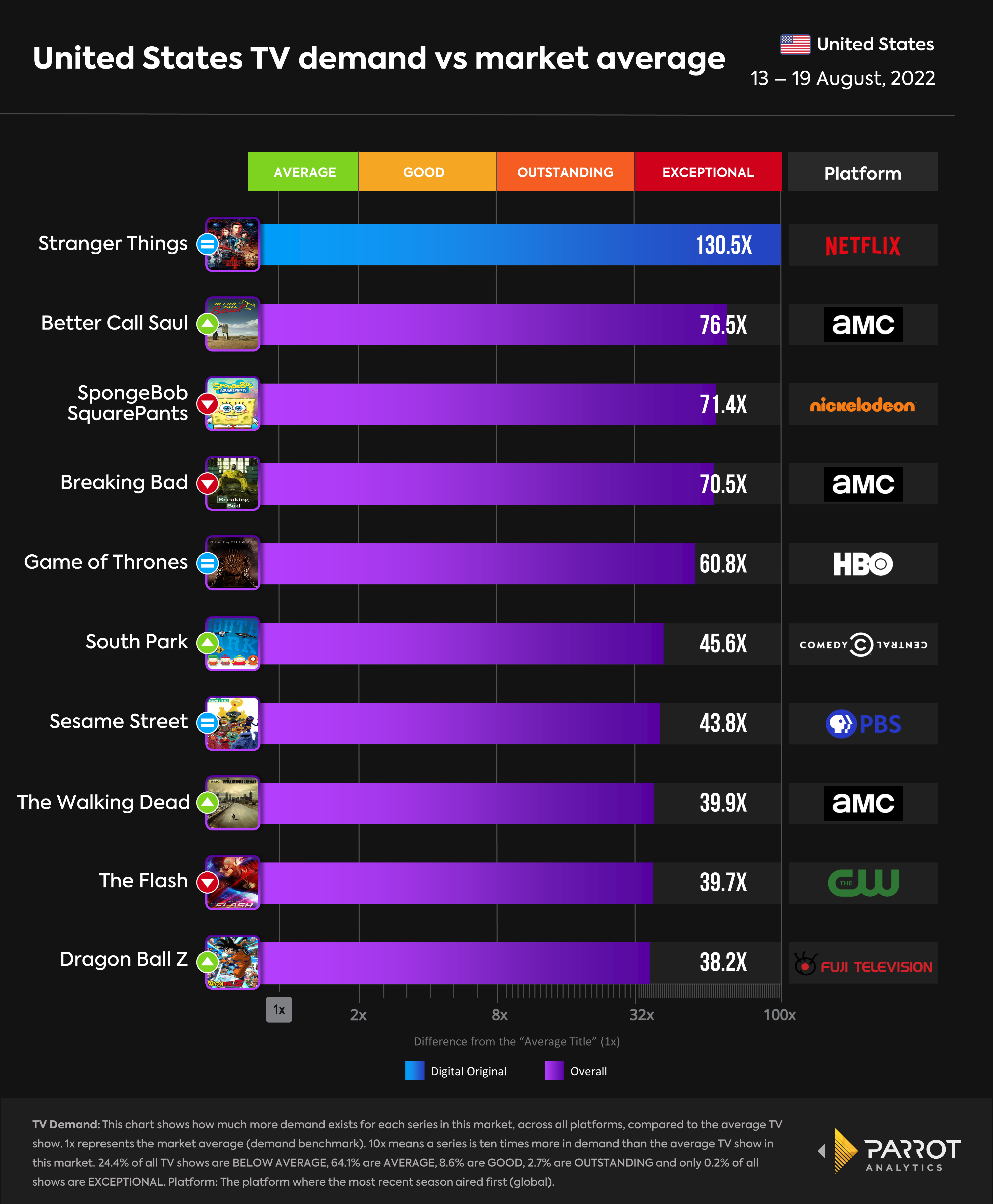 For another week, demand for Stranger Things was significantly ahead of other series in the US, at 130.5 times the demand of the average series. It continued to steadily come down from its stratospheric highs however, with demand for the show falling by 9% from last week.
Better Call Saul was one of the biggest gainers this week. Its demand jumped by nearly 20% this week and it moved up to be the second most in-demand show in the US. Its series finale aired on August 15th culminating a six-season run of the Breaking Bad prequel. As the timelines of these two series intersected in the final season of Better Call Saul, demand for both series rose and stayed consistently high.
In terms of growth, South Park saw the largest percentage increase in its demand this week (up 33%).  The show celebrated its 25th anniversary this past week and numerous fan reflections, marathons, and specials helped drive demand for the show higher.  Perhaps the one that drew the most attention was an anniversary musical special.  Additionally, a new South Park game was teased, capitalizing on high demand for the series in the gaming world.
Dragon Ball Z jumped into the top 10 ranking this week with a 23% increase in demand.  Dragon Ball Super: Super Hero came in first at the box office this weekend.  As fans flock to see the movie, many are also revisiting the classic show that introduced most fans to the franchise.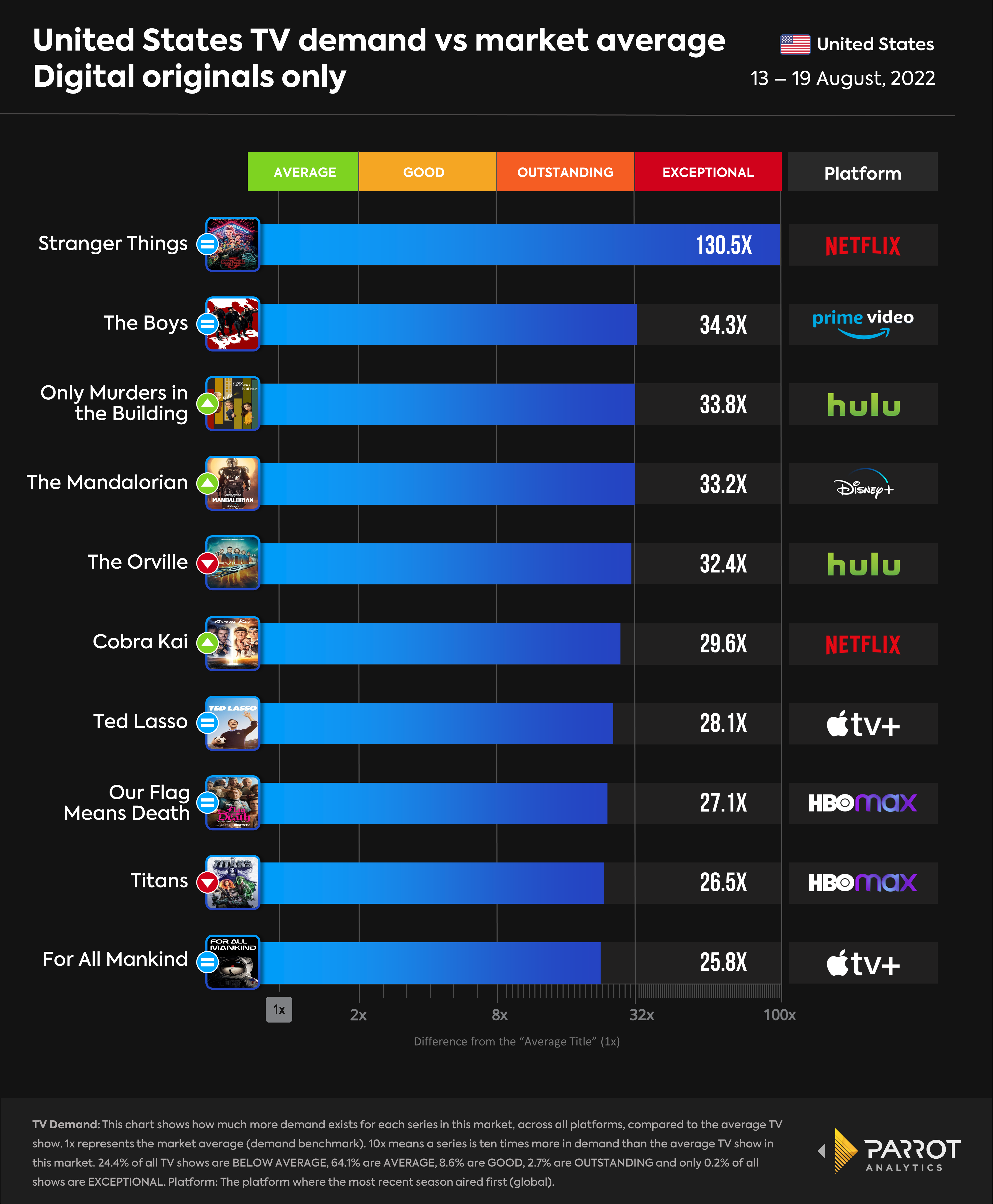 Among digital originals this week, Stranger Things and The Boys held onto the first two places in the ranking.  Only Murders in the Building moved up one place in the ranking heading into its season finale on August 23rd.  As a murder-mystery-comedy the show has adeptly used suspense and cliffhangers to keep audiences eagerly awaiting each week's installment.
The biggest gainer among streaming originals this week was Netflix's Cobra Kai. A trailer for the upcoming fifth season was released this week and helped drive demand for the show up by 20% this week.  The large response to next season's trailer is a good indicator that there is massive audience demand for new content from this show.  Additionally, it was announced that the creators of the show will be trying their hand at bringing another piece of 80's nostalgia to life with a spinoff of Ferris Bueller's Day Off.
---