Image: Tokyo Vice, HBO Max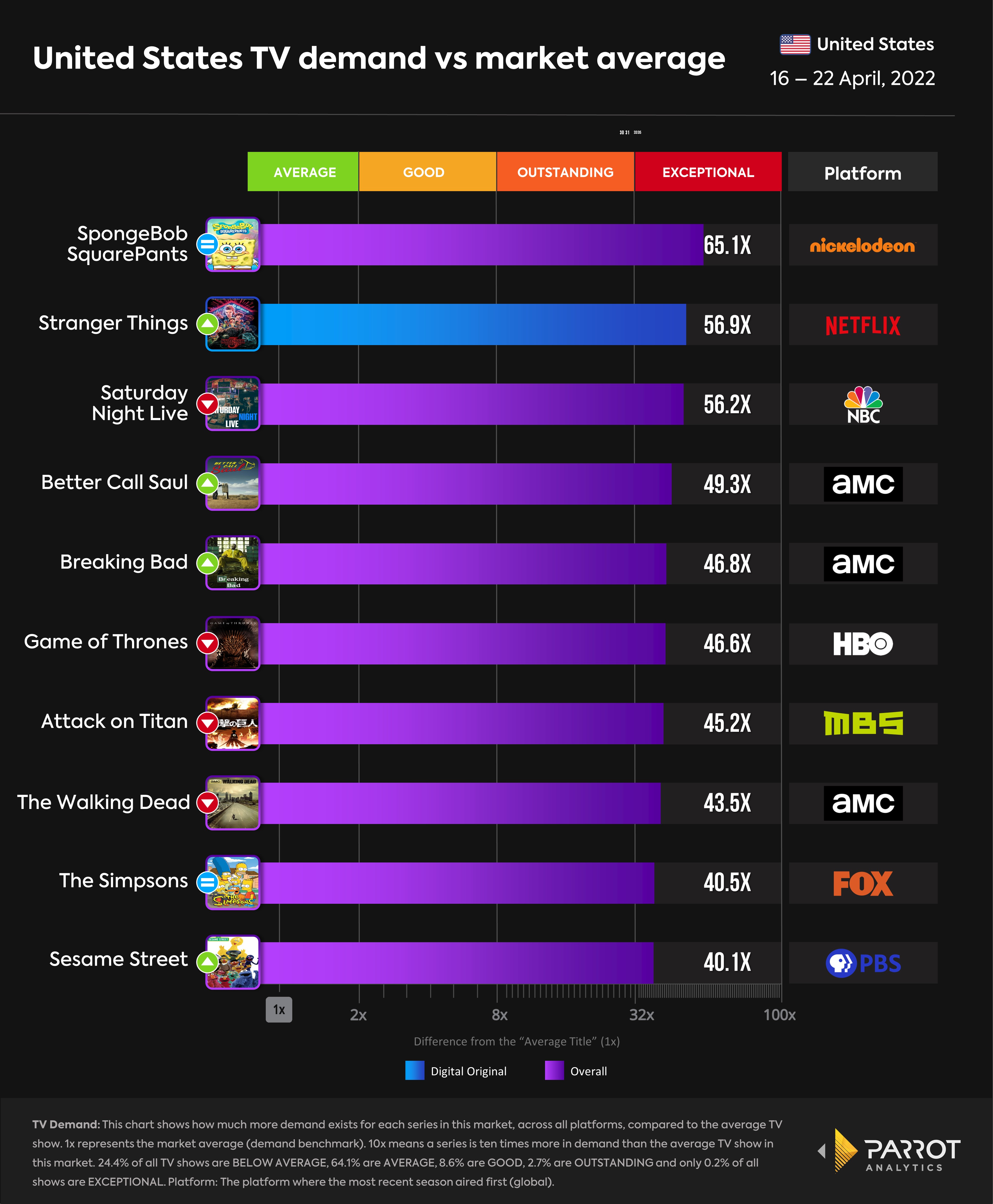 For the week of April 16 - 22, Spongebob Squarepants held onto its spot as the most in-demand show overall and saw its demand rise to 65.1 times that of the average series, after a 10% drop last week.  Lizzo's double duty hosting Saturday Night Live and performing as this week's musical guest drove demand for SNL 5% higher than it was last week, although Stranger Things knocked the show out of second place.
The Walking Dead saw its demand fall by 16% from last week, when it ranked as the third most in-demand series in the US.  The series is currently in its final season, which is being split into three blocks of eight episodes.  April 11th's episode was the 16th in the season so there will be a hiatus until the final set of episodes in the last season of this long running show airs, which explains this week's drop in demand.  Other perennially popular staples like Game of Thrones, Attack on Titan, and Sesame Street saw their demand fall by about 5% week-on-week as audiences' attention was drawn to other series.  
This week saw two shows from AMC surge in demand.  Better Call Saul rose to be the fourth most in-demand series in the US for the week as its sixth and final season premiered on April 18th.  The long-ended prequel to Better Call Saul, Breaking Bad ranked as the fifth most in-demand series for the week with 46.8 times the average series demand.  These two shows plus The Walking Dead give AMC three of the ten most in-demand series for the week.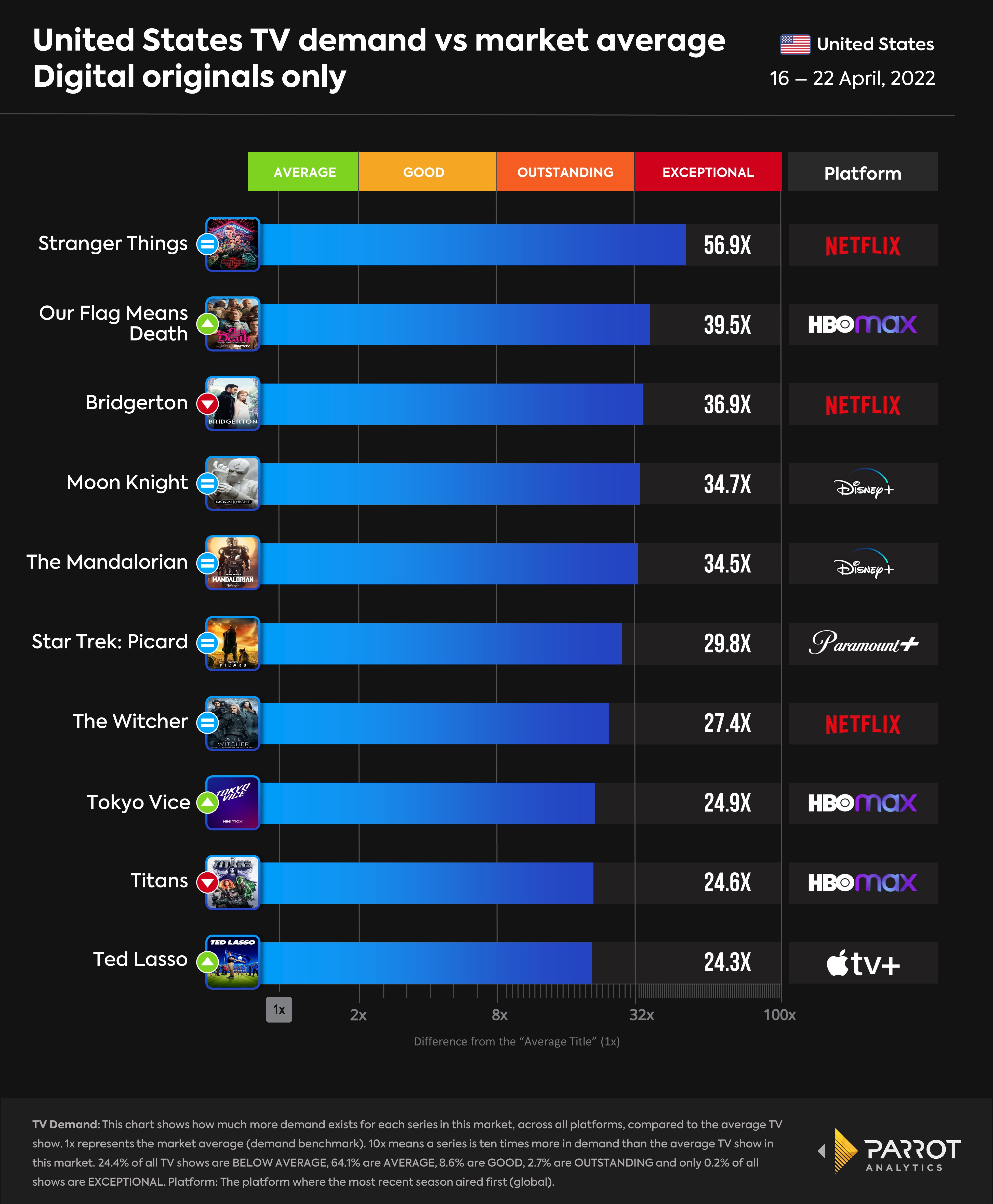 Stranger Things held onto the top spot among digital originals this week and saw its demand grow by a further 21% from last week.  Fans of the show, looking forward to the much anticipated fourth season, have been eagerly devouring every detail released about it.  Last week's trailer drop is still driving demand for the show well ahead of its scheduled May 27th season 4 release.
Our Flag Means Death is still managing to grow its demand weeks after its finale.  The show proved to be a breakout hit, achieving its highest levels of demand following its finale after audiences had discovered it.  Fans continue to be engaged and are anxiously waiting for confirmation on whether there will be a second season of the show.  HBO Max's latest original series, Tokyo Vice has shown impressive demand growth for its second week.  Demand for the show grew by 35% from last week moving into eighth place in the digital originals ranking.
Moon Knight still has not reached the top spot in the weekly rankings.  Its demand has been hovering below 40x since its premiere.  All the other live action Marvel series from Disney+ managed to surpass this milestone by this point in their seasons.  A number of factors could be at play here:  Perhaps Marvel franchise fatigue is setting in or maybe Moon Knight picked an unfortunate time to premiere faced with pressure from other hit series like Our Flag Means Death.
---