Image: Cyberpunk: Edgerunners, Netflix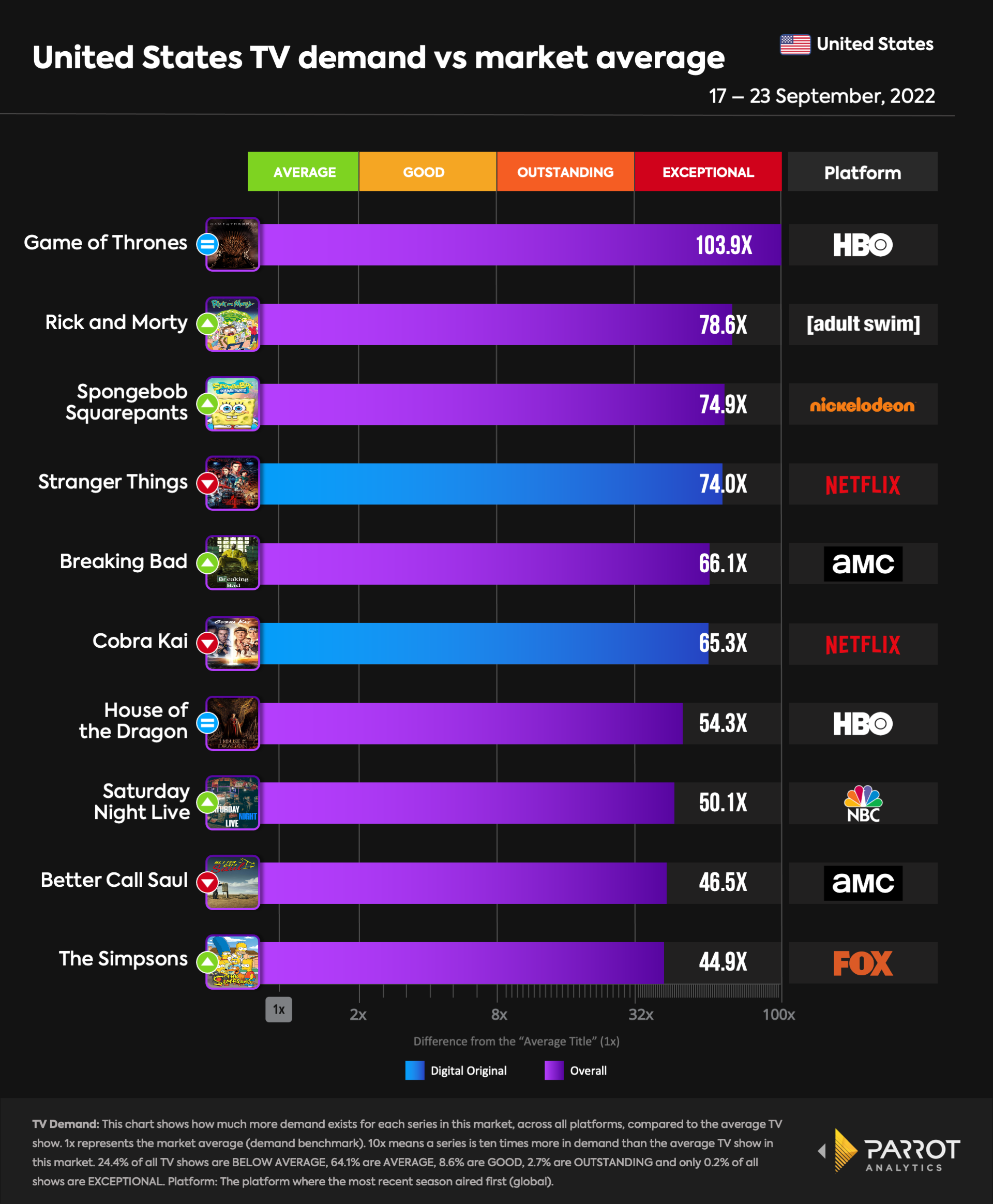 For the week of September 17 - 23, Game of Thrones remained the most in-demand show in the US for yet another week.  It maintained demand of over 100x the average show.  Demand for the original Game of Thrones continues to be driven by its prequel, House of the Dragon, which is releasing episodes weekly on HBO.  House of the Dragon also held onto its rank in the top ten shows in the US this week, at 7th place.  
Adult Swim's Rick and Morty moved up one place to be the second most in-demand show in the US this week with 78.6 times the demand of the average series.  The show's sixth season premiered on September 4th and for the last week has had higher demand than the show's previous three seasons did at this same point in their release.
Another pair of shows in the same franchise are also in this week's top ten.  Breaking Bad ranked as the fifth most in-demand show (66.1x) and the recently concluded Better Call Saul was in ninth place (46.5).  These shows could provide a useful example of the direction Game of Thrones and House of the Dragon will take once House of the Dragon reaches its season finale.  Since wrapping up, Better Call Saul has fallen in the rankings while Breaking Bad has seen a resurgence in interest (moving up one place this week).  Because Better Call Saul was a prequel to Breaking Bad, fans are likely continuing to watch the original series because it comes next chronologically.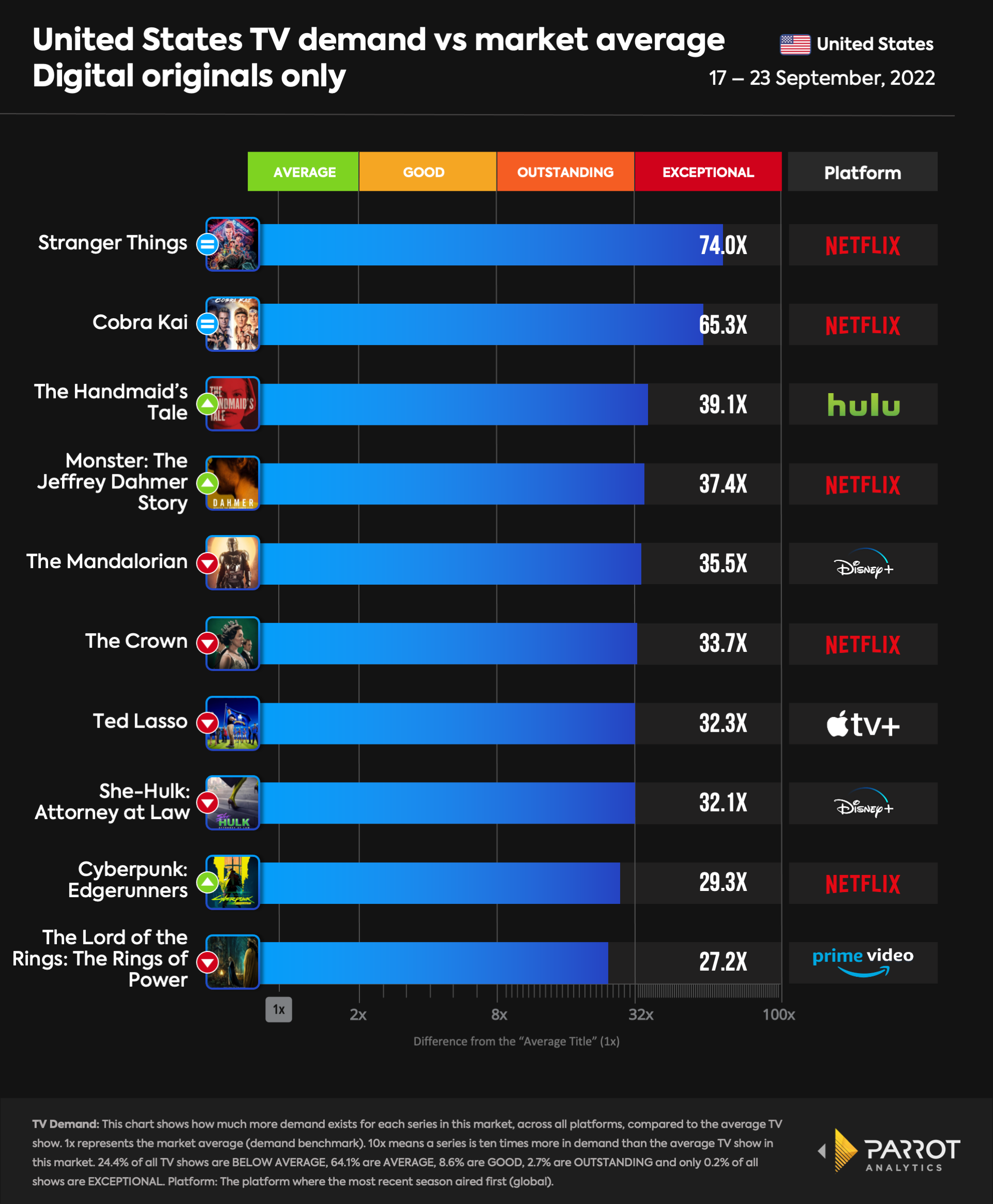 Two digital original series surged in demand this week.  Demand for The Handmaid's Tale rose by 17.3% following the premiere of its latest season on September 14th.  The show has had long-lasting success for Hulu since its series premiere in 2017.  It has been renewed for a sixth and final season.
The biggest breakout hit of the week was Netflix's Cyberpunk: Edgerunners.  The anime series premiered on September 13th.  It is the latest successful show to be based on a video game, taking its inspiration from Cyberpunk 2077.  The fusion of two popular types of content (anime and video game based series) looks like a winning combo.
It is also worth mentioning Netflix's broader success this week, beyond its latest hit, Cyberpunk: Edgerunners.  Five of the ten most in-demand digital original series were from the platform, including the top two, Stranger Things and Cobra Kai, which held onto their top spots from last week.  Renewed interest in The Crown after the Queen's death has boosted this show into the top ten.
---