Image: House of the Dragon, HBO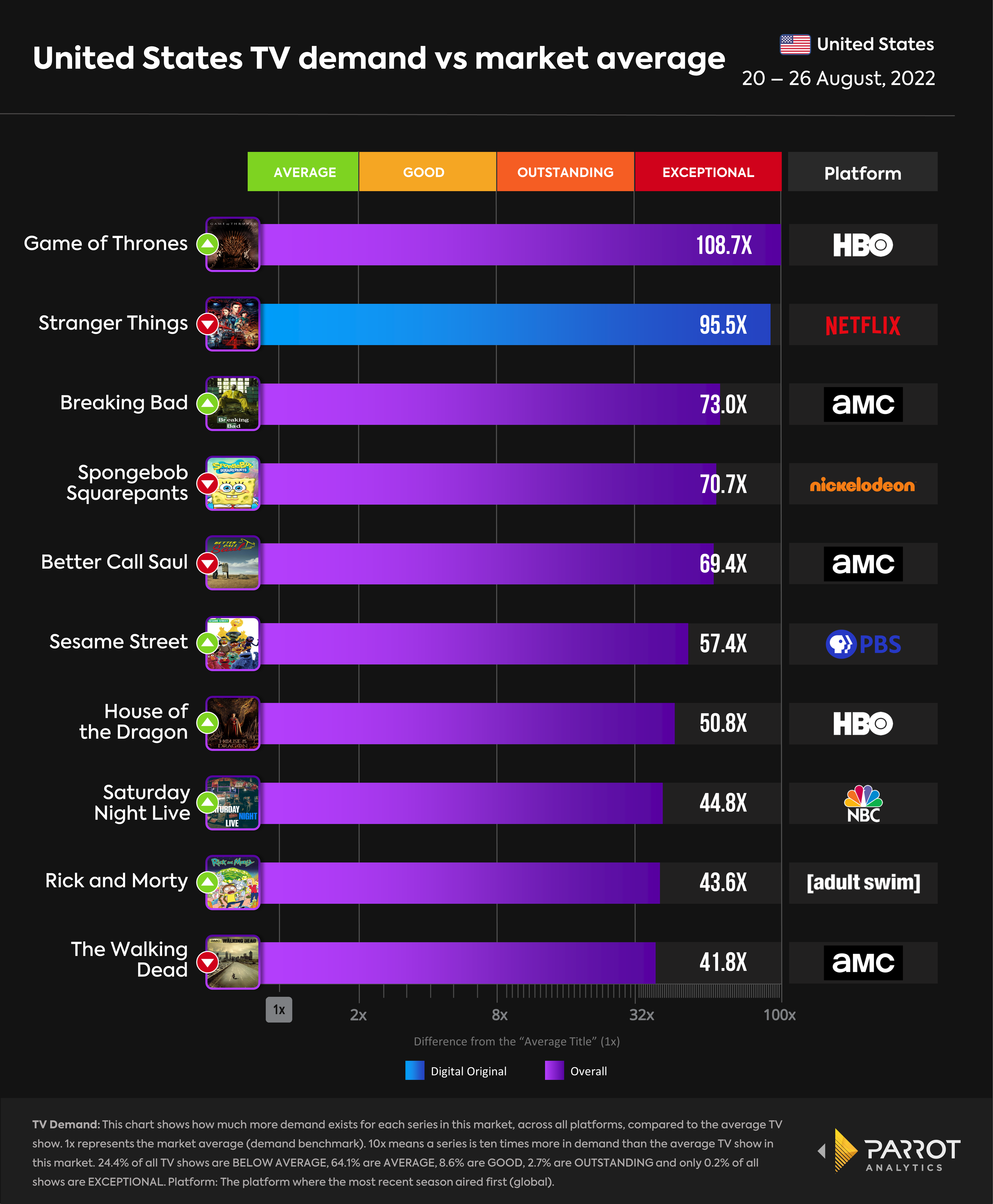 Game of Thrones claimed the throne as the most in-demand show in the US this week. It had a whopping 108.7 times the demand of the average series. This surge in demand for the flagship HBO series comes as its first spinoff, House of the Dragon, premiered on August 22nd. House of the Dragon made the top ten this week as well, ranking as the 7th most in-demand show with only a partial week of data since its premiere.
Sesame Street saw a 22% jump in demand following HBO Max's announcement that it would be cutting some of the classic show's episodes from its platform.  The streamer announced it would be cutting a number of shows as a cost saving measure.  This was perhaps a strategically timed announcement that coincided with a new massively popular show, House of the Dragon, coming to the platform.  
There was an interesting divergence this week between Breaking Bad and Better Call Saul which have shot up the charts in tandem as the final season of Better Call Saul intersected with its prequel, Breaking Bad.  Demand for Better Call Saul fell by 10% this week following its conclusion on August 15th.  However, demand for Breaking Bad moved slightly higher, potentially driven by fans continuing to watch the prequel from the point where Better Call Saul ended.
Rick and Morty saw a 15% jump in its demand this week ahead of its season 6 premiere on September 4th.  In a particularly creative promotional move that will tap into the massive fanbase of the show, Adult Swim announced a global scavenger hunt that will help bridge season 5 and 6.  The contest kicked off on August 22nd and the stakes for fans couldn't be higher with a life sized golden statue of Rick's head up for grabs.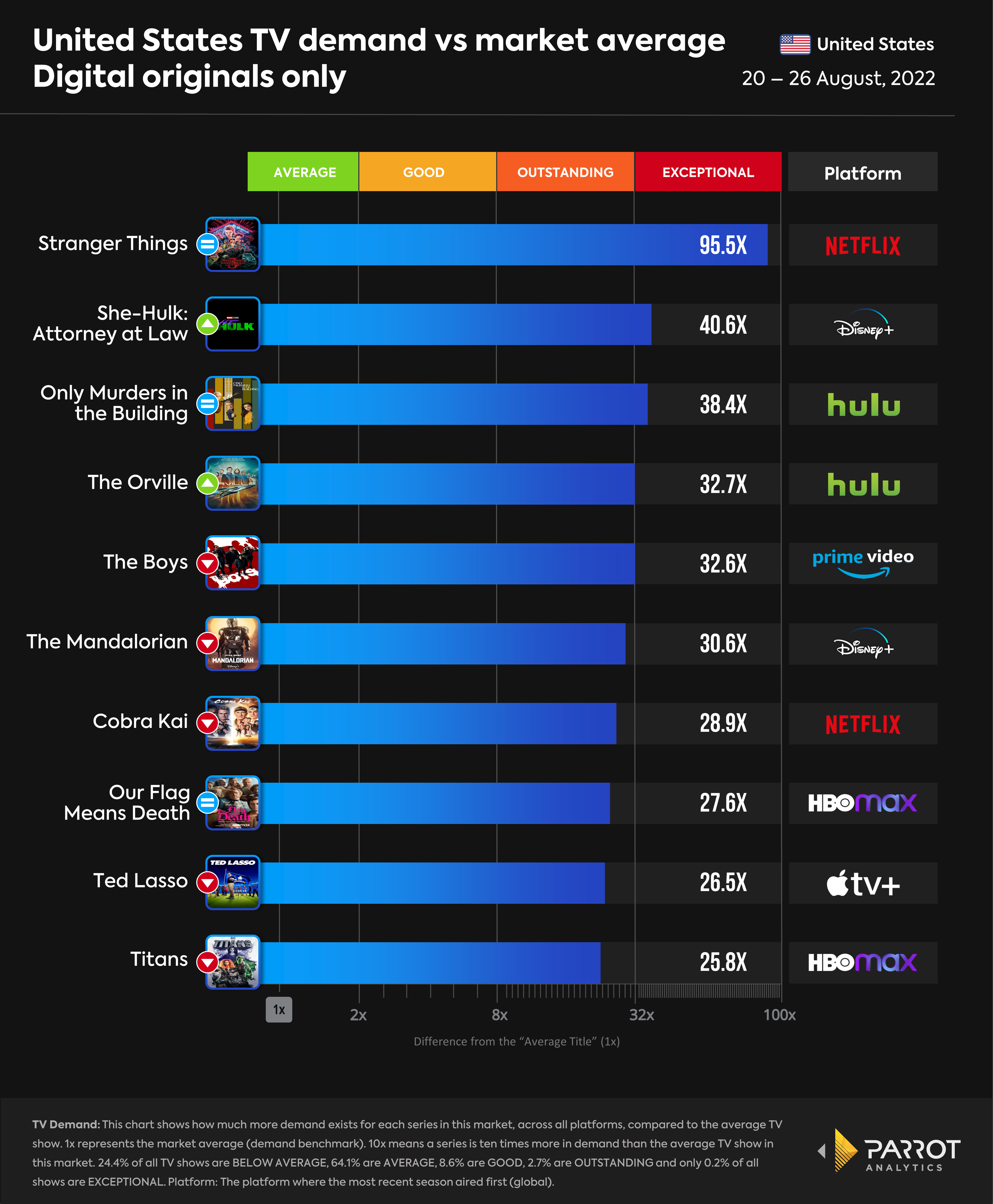 Among digital originals, Stranger Things held onto the top spot for yet another week with 95.5 times the average series demand.  Its demand has continued to fall however.  This was the first week that demand for the show fell below the 100x mark since the latest season premiered in May.  It likely helped extend the longevity of this streak when Netflix broke the latest season into two releases over the summer.
She Hulk: Attorney at Law had a solid second week since premiering on August 18th.  This week the show had 40.6 times the demand of the average series.  Demand for the latest Marvel series is currently tracking ahead of demand for Moon Knight and Ms. Marvel following their premieres.  
Only Murders in the Building saw a 12% increase in its demand this week after its season finale on August 23rd.  As a mystery comedy with multiple twists and surprises the show has been successful at holding audiences attention throughout its 10 episode season.
---