Image: Breaking Bad, AMC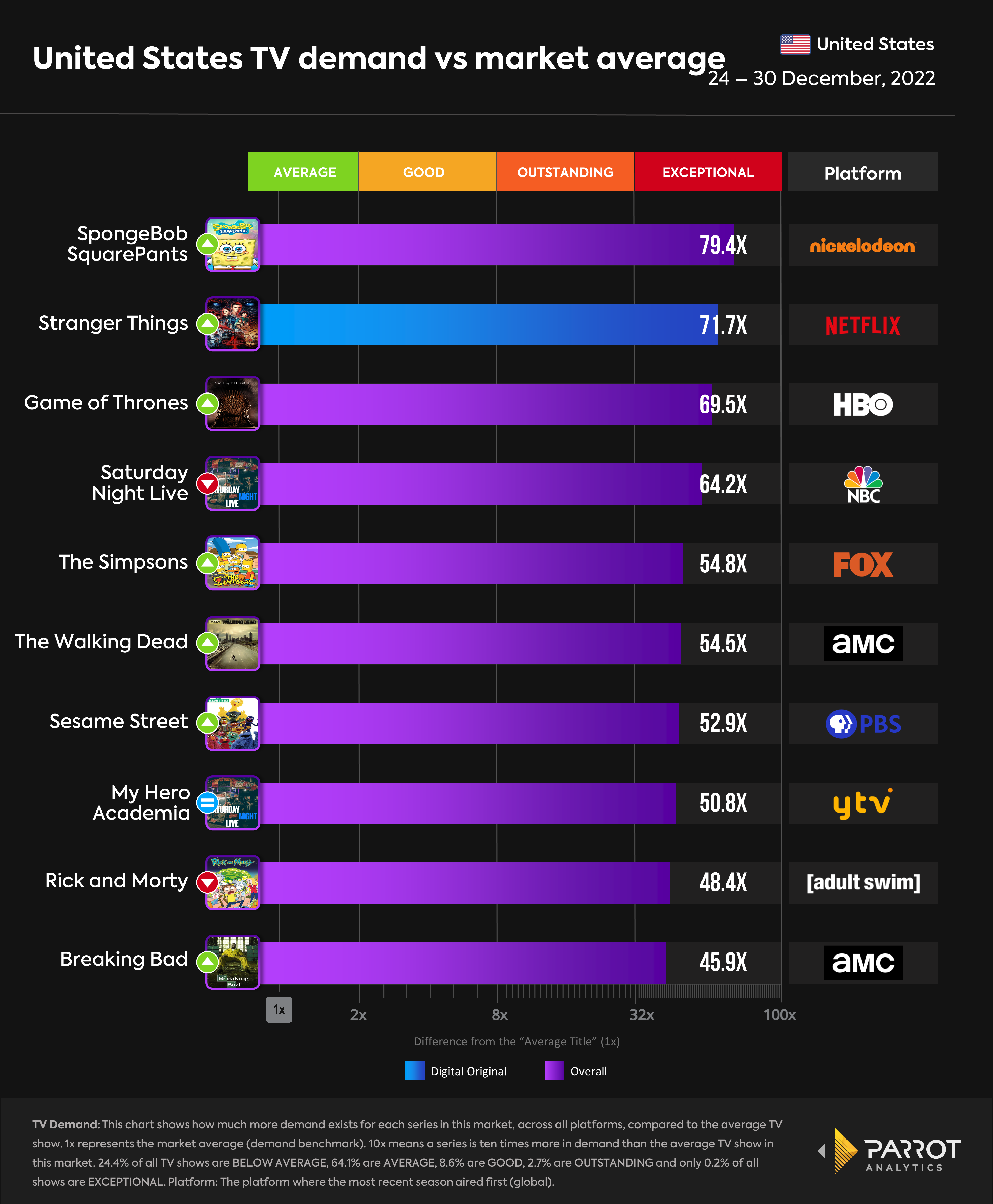 For the last full week of 2022, SpongeBob SquarePants regained the top spot as the most in-demand show in the United States.  It had 79.4 times the average series demand.  The show's return to first place was driven mainly by the 14% drop in demand for Saturday Night Live due to the popular sketch comedy show being on hiatus for the holidays.  The show's final episode of 2022 was hosted by Austin Butler and featured Lizzo as the musical guest.  It reached a high water mark for the season at 87x demand.
Rick and Morty saw a 15% drop in demand this week.  The tenth and final episode of the show's sixth season aired on December 11th so demand for the show this week is down relative to that.  Since the show returned from its hiatus On November 20th, demand for the show has consistently lagged the first half of the season.  It seems that during the more than month-long break audiences lost interest in the show and it never regained its momentum.
Demand for Breaking Bad was up by 10% this week and the show moved into 10th place up from 13th last week.  The show has been riding high since the finale of its prequel, Better Call Saul, in August.  The renewed interest in Breaking Bad plus an end-of-year holiday created a perfect environment for audiences to binge this must-watch modern classic.  A similar holiday binge dynamic was likely behind smaller spikes in demand for Game of Thrones (+8%) and Stranger Things (+5%).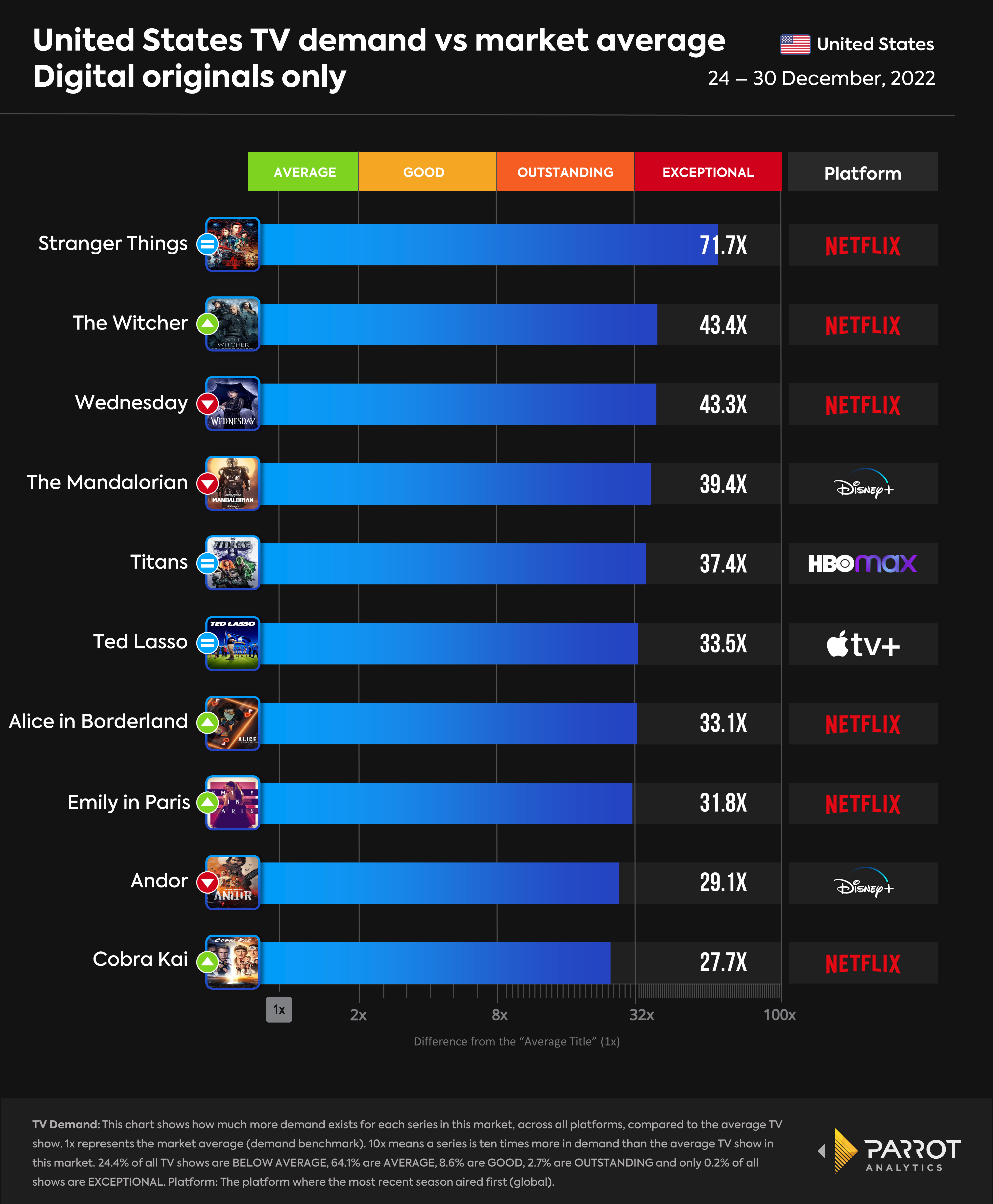 Netflix finished out the year in a dominant position on the top ten streaming originals chart.  Six of the ten most in-demand streaming originals were from Netflix, including the three most in-demand originals for the week - Stranger Things, The Witcher, and Wednesday. 
Demand for The Witcher rose by 13% this week to 43.4x.  Its prequel miniseries, The Witcher: Blood Origin premiered on Christmas and helped to drive demand for the original series higher.  Even though the prequel series was largely panned by critics and fans, its flow-on demand for the original series is a case study on why expanding franchises is such a valuable strategy.
The two biggest gainers in this week's ranking of streaming original series are also both Netflix originals.  Alice in Borderland saw a stunning 160% increase in demand from last week, moving up to 7th place from 85th after its second season premiered on December 22nd.  One day earlier on December 21st, the third season of Emily in Paris premiered and rose to be 31.8 times more in-demand than the average series.  Netflix was clearly prepared with something for everyone to watch this holiday season. 
---