Image: Titans, HBO Max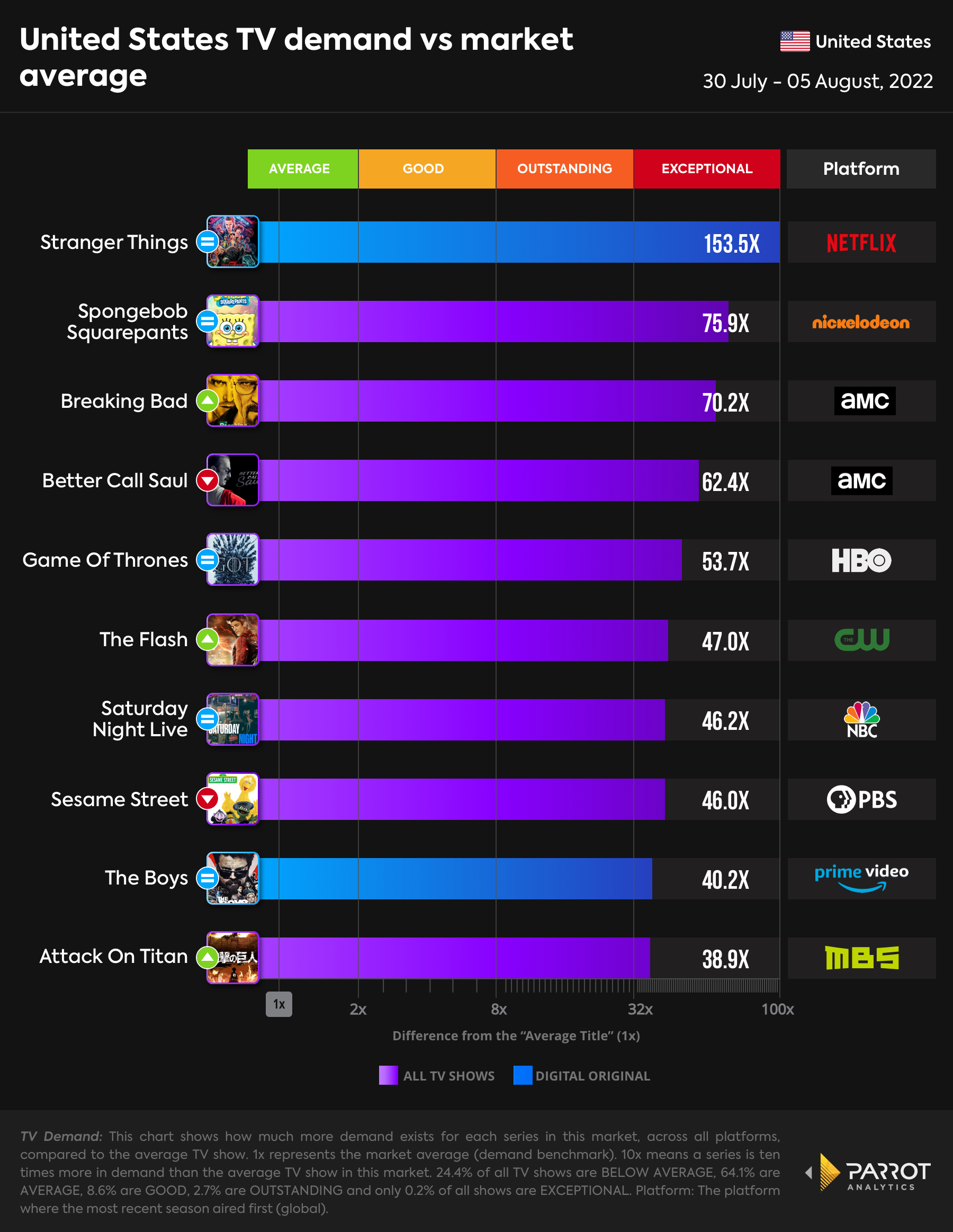 Stranger Things remained the most in-demand show in the US for yet another week.  While its demand has come down from the stratospheric highs it had seen, falling 10% this week, it still has 153.5 times the demand of the average series which is more than twice the demand of second-place Spongebob Squarepants.  
One of the shows growing fastest in demand this week was Breaking Bad.  Its demand surged by 25% this week as Better Call Saul aired its third to last episode.  In the latest episode, the plot lines of Better Call Saul and its prequel begin to intersect more directly.  This is a great case study in building out a franchise that keeps older content assets at the forefront of audiences' minds.
Game of Thrones held onto its fifth place spot this week as demand for the franchise remains high ahead of the premiere of its prequel House of the Dragon on August 21st.  House of the Dragon will be set 200 years before Game of Thrones so there won't be the same amount of contemporary overlap that we see between Breaking Bad and its prequel.  Still, the extension of the Game of Thrones universe is still boosting demand for the original series.
Demand for The Flash spiked 46% this week following the announcement that the upcoming ninth season will be its last.  The long-running show has been a regular staple among the most in-demand shows in the US and the cancellation announcement comes amid upheaval among DC Universe shows on The CW.  Several other series, including Batwoman and Legends of Tomorrow have also recently been cancelled.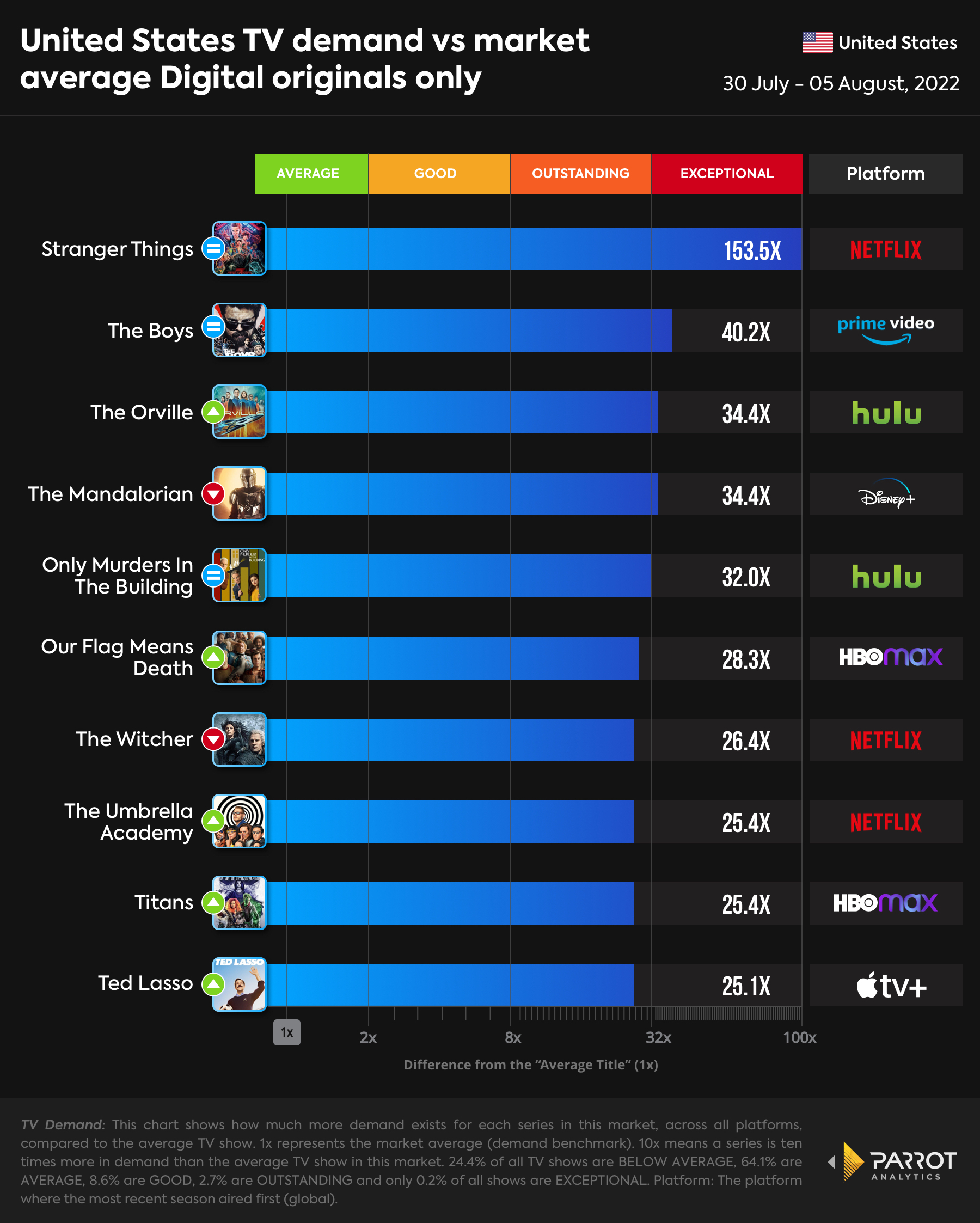 The rank of the top four most in-demand streaming originals remained unchanged this week with Stranger Things sitting far in the lead.  Demand for The Mandalorian, the centerpiece of Disney+'s expanding Star Wars universe, held steady.  Only Murders in the Building maintained its level of demand as it approaches its finale on August 23rd, releasing episodes weekly.
Titans grew the most in demand this week, jumping into 8th place from the 13th spot last week.  Anxiety around the future of Titans and other HBO Max originals in the DC universe drove the spike in interest this week.  The string of cancellations including The Flash put DC fans on edge.
Our Flag Means Death also saw a slight uptick in demand this week as the show's creator teased starting work on the next season.  For All Mankind appeared to lose some steam as it approaches its finale scheduled for August 12th.  Demand for the Apple TV+ series was 5% lower this week with one more episode due to be released.
---