The most in-demand show on Peacock in July was Saturday Night Live which had 44.93 times the average series demand.  Despite it being the off-season for the show, its huge back catalog spanning decades and snackably short sketches have helped ensure that it stays at a high baseline of demand even without new content coming out.
Similarly, The Office also maintains a high level of demand even though its last season premiered ten years ago. It was the third most in-demand show on Peacock for the month, with nearly 30 times the average series demand. Its high rewatchability means that Peacock is able to get a fantastic amount of mileage out of a show without having to create any new content.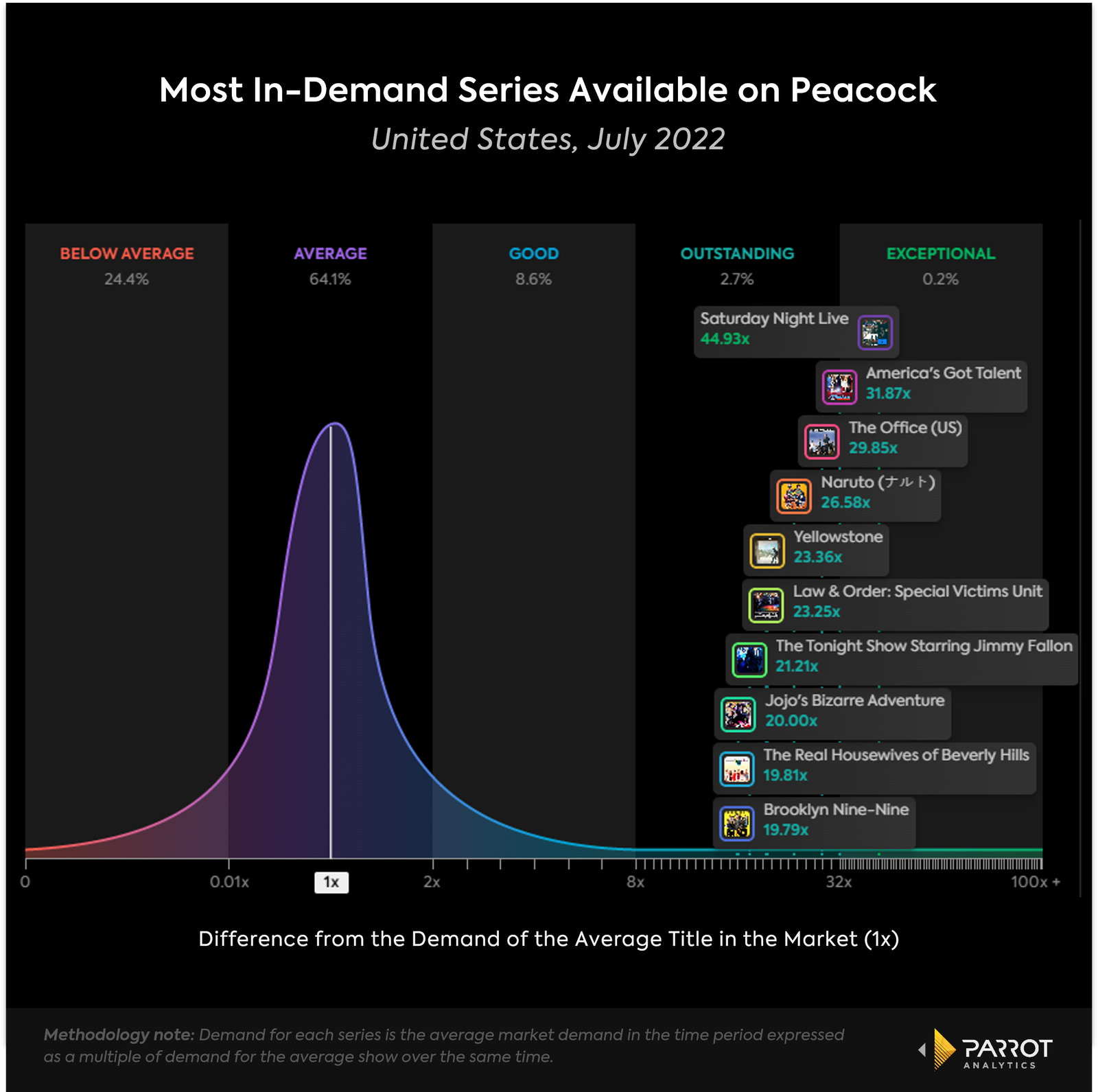 Yellowstone might be the most interesting show in Peacock's top ten list this month.  While a majority of the most in-demand shows on Peacock are from NBC, Yellowstone originally aired on the Paramount Network.  As Paramount+ builds out the Yellowstone universe with the hugely popular (and exclusive to the platform) 1883 and upcoming 1932, its rival Peacock has benefitted from increased interest in the original series.  Snagging the rights to this show was a real coup for Peacock.
The most in-demand Peacock original for the month was The Real Housewives Ultimate Girls Trip another addition to the ballooning Real Housewives franchise.  With 11.1x the average series demand for the month, it significantly trailed the most popular series on the platform and didn't make the top 10.
As we've previously shown, a large chunk of Hulu's demand comes from NBCUniversal series. So it should be a boon to Peacock when it is able to bring back the rights to these shows exclusively on its platform. SNL was also the most in-demand show available on Hulu this month, so Peacock is currently losing out on what could be a huge subscriber draw if it was exclusively on Peacock.  When Season 48 premieres in the fall, however, it will only be available to stream on Peacock and not on Hulu any longer.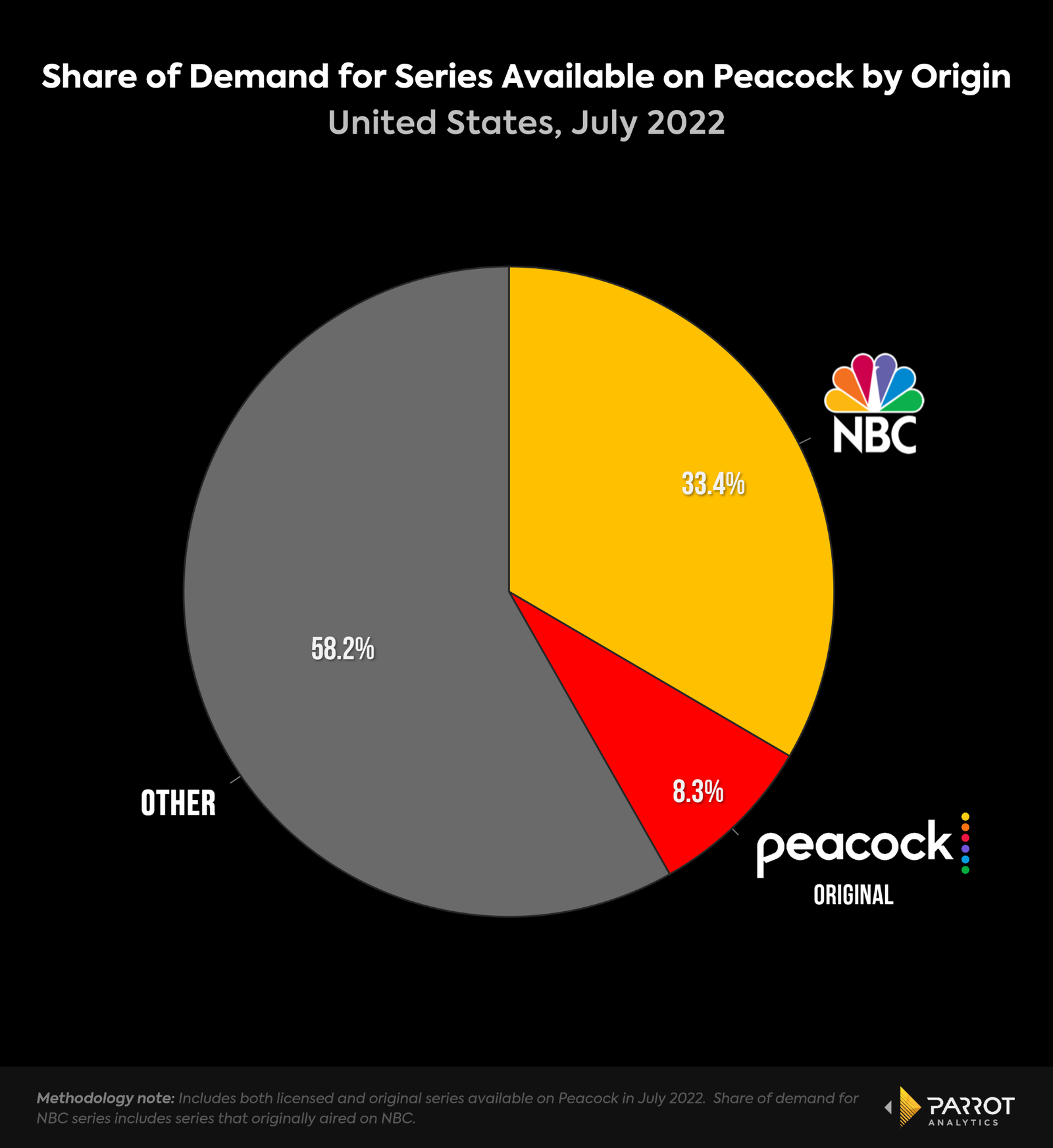 Looking at the share of demand for shows on Peacock by origin, we can see how important the NBC to Peacock content pipeline is for the platform.  Over a third of demand for series on Peacock was for an NBC show.  This group of shows is also where there is opportunity for the platform.  As it starts making NBC shows like SNL exclusive to the platform it should be able to fully leverage high demand for NBC content to more effectively draw in subscribers.
---