2022 saw myriad pivotal shifts in the screen content business. The metrics for success shifted substantially for streaming, with profitability usurping subscription numbers. Mergers of major legacy media companies led to cutbacks and uncertainty for content buyers and sellers alike. And while the changes aren't over yet, the dust might be clearing enough to get a clearer picture of the trends that will shape the industry in the near future.
At Realscreen West 2023 this year, Parrot Analytics' Partner Insights Director, Monica Trujillo-Jamison presented audience demand data exploring the outlook for the screen content business, with a focus on the challenges and opportunities ahead for the unscripted sector in global markets. The topics covered in the presentation include:
Global trends in unscripted productions

Supply trends by platform

Global demand for unscripted content

Travelability of unscripted content

Building complementary audiences
We also include key findings in the presentation, such as:
Global demand for unscripted originals by market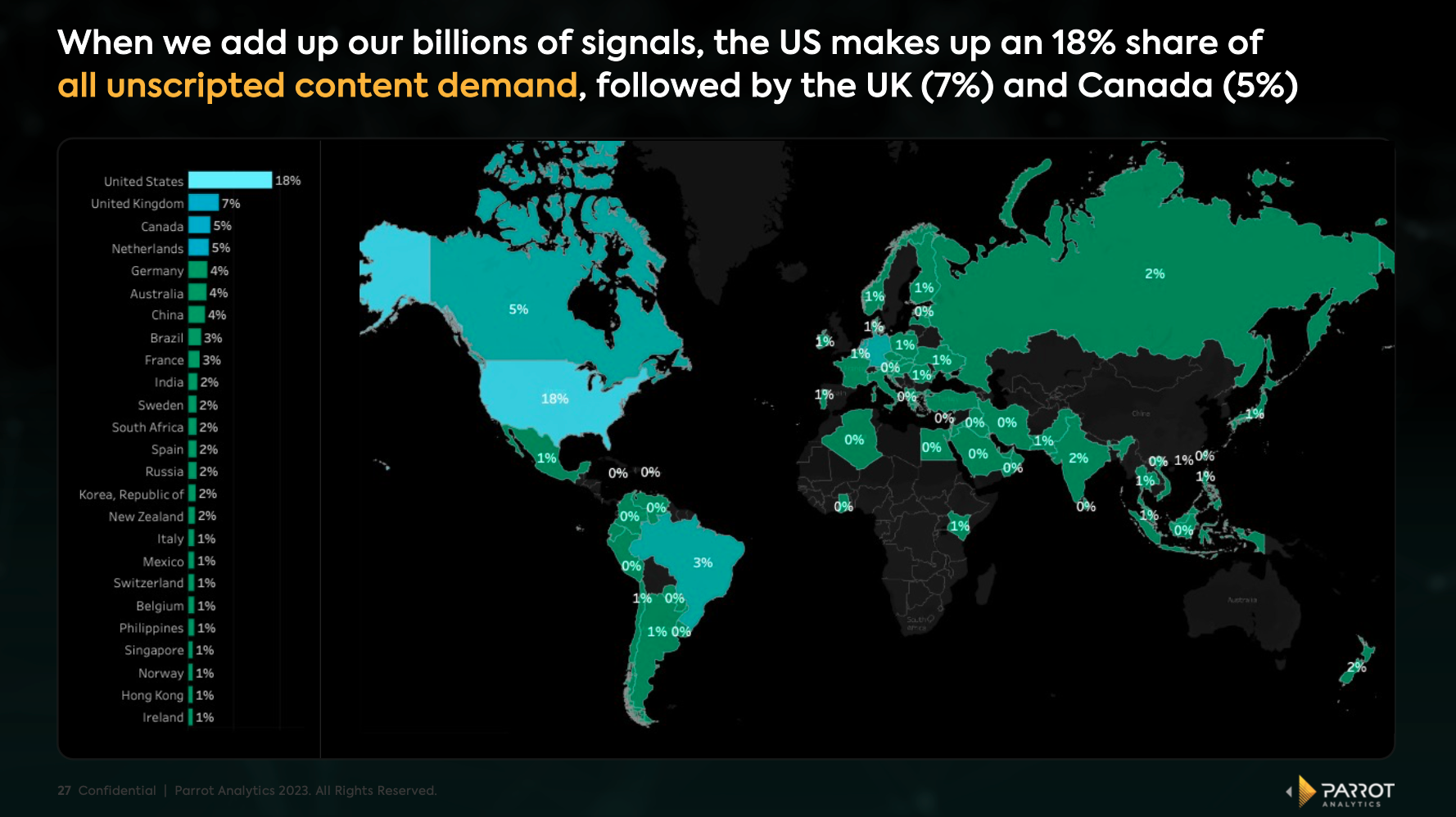 When we add up all our billions of signals around the world, the US makes up about an 11% share of all content demand, followed by 5% coming from the UK and 4% from Canada. So when you space it out this way, it doesn't look like that much from each country, but you have to remember this adds up to 100%. So, if you're producing content just for any of of these markets or regions, you're only reaching a very small part of the demand for television shows worldwide, and the opportunity for that content to travel outside of the region is massive.
U.S Demand for international unscripted content has increased over time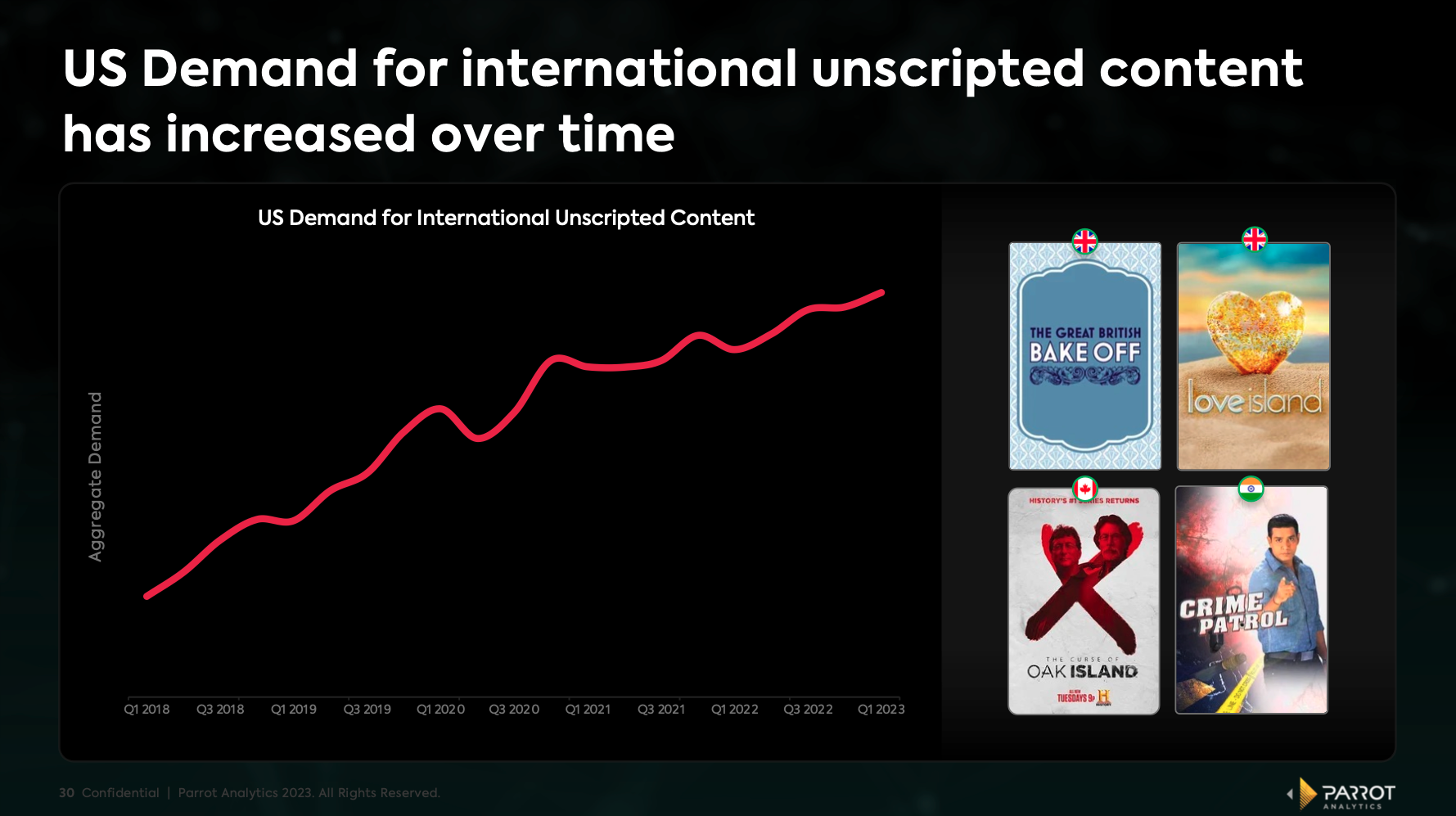 High U.S. audience demand has been observed for international unscripted shows originating from English-speaking markets such as the United Kingdom, Canada, and Australia.
Rise of Korean content continues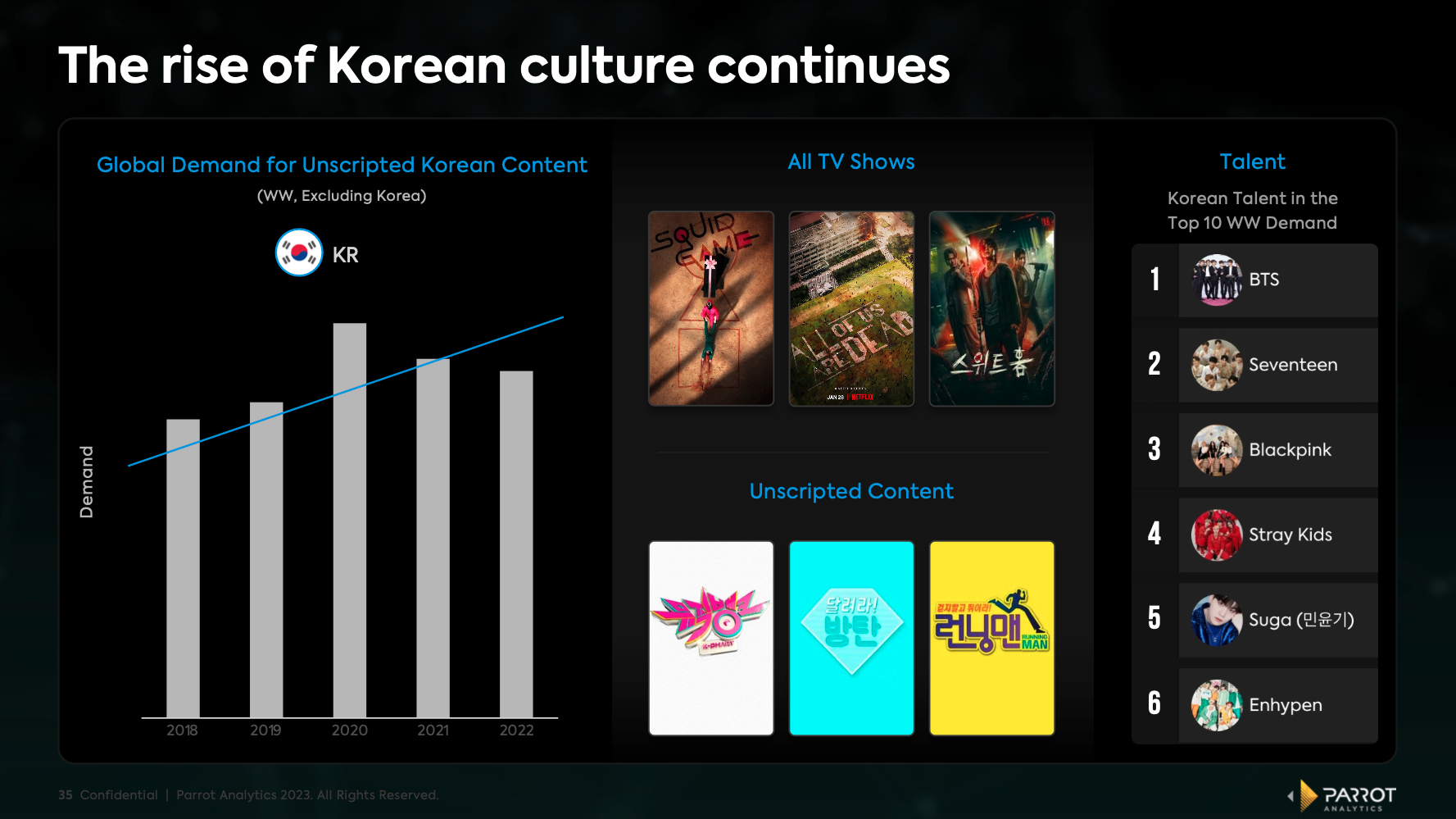 Among scripted shows, Korean dramas and thrillers lead the way. On the other hand, among unscripted Korean content we see high demand for series like Music Bank, Run BTS! and Running Man.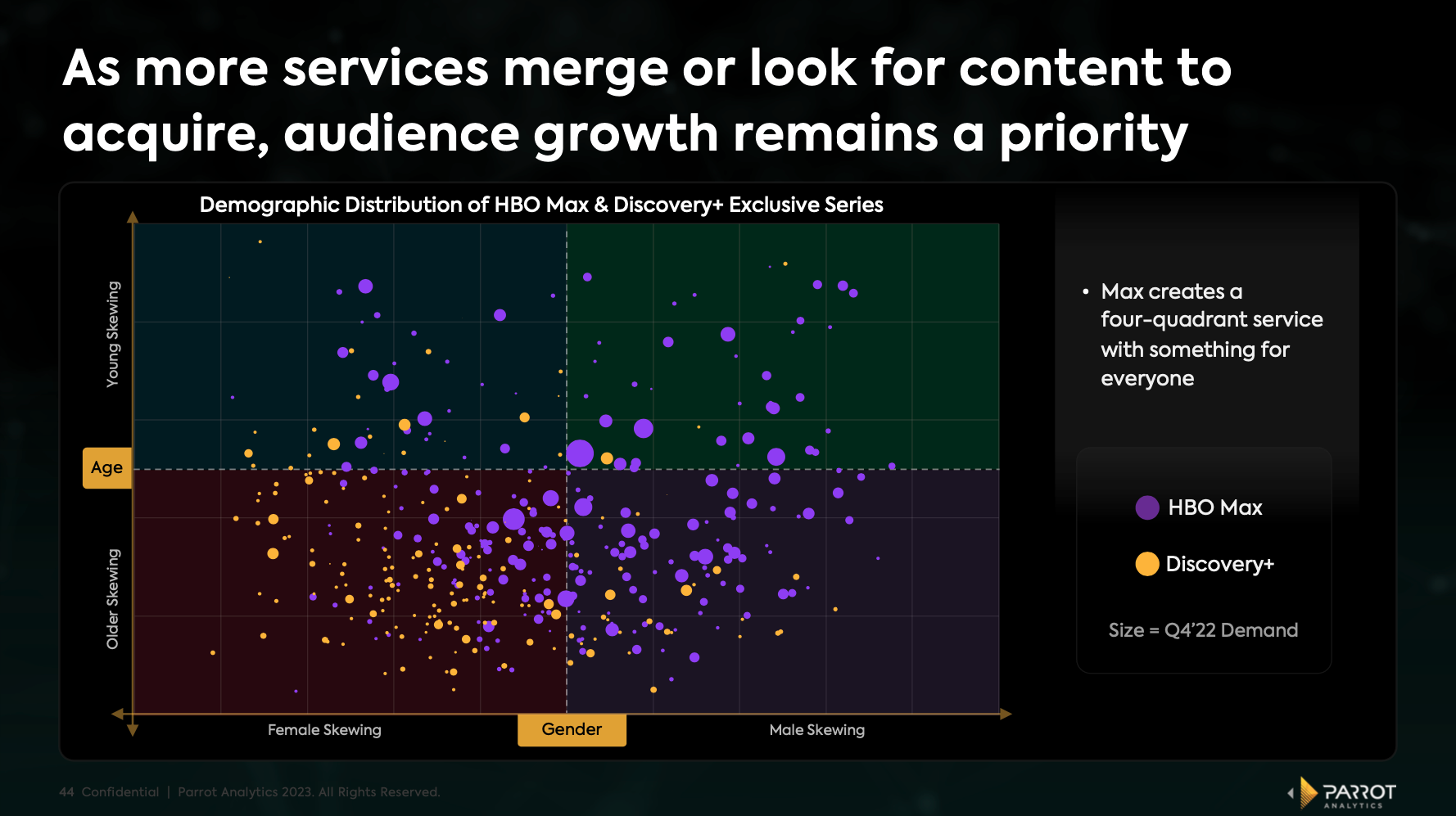 This chart illustrates the power of bundling, using HBO Max and Discovery+ as a case study. When consolidation in the streaming industry occurs, it is necessary to know how to maximize the move to acquire and retain subscribers. Each platfrom can focus on its unique strengths with certain audiences while at the same time a bundled option can exist that offers something for everyone.
To learn more and to download the presentation, click here.
---