This section of the Parrot Analytics MIP Cancun 2022 Whitepaper explores content trends across Mexico for the first half of 2022.
We reveal the market's SVOD demand share by original platform for digital originals and also present our findings on the genre preferences of audiences here, the whitespace opportunities, and the top 20 overall most in-demand series across all platforms.
Which platform's originals are most in-demand in Mexico?
The 40.6% share of demand for Netflix originals in Mexico makes this the second most Netflix-loving market in this report behind Colombia.

However, Netflix has been losing its share to Disney+ original content. The demand share
for Disney+ originals grew from 4.9% in June 2020 to 20.0% in June 2022.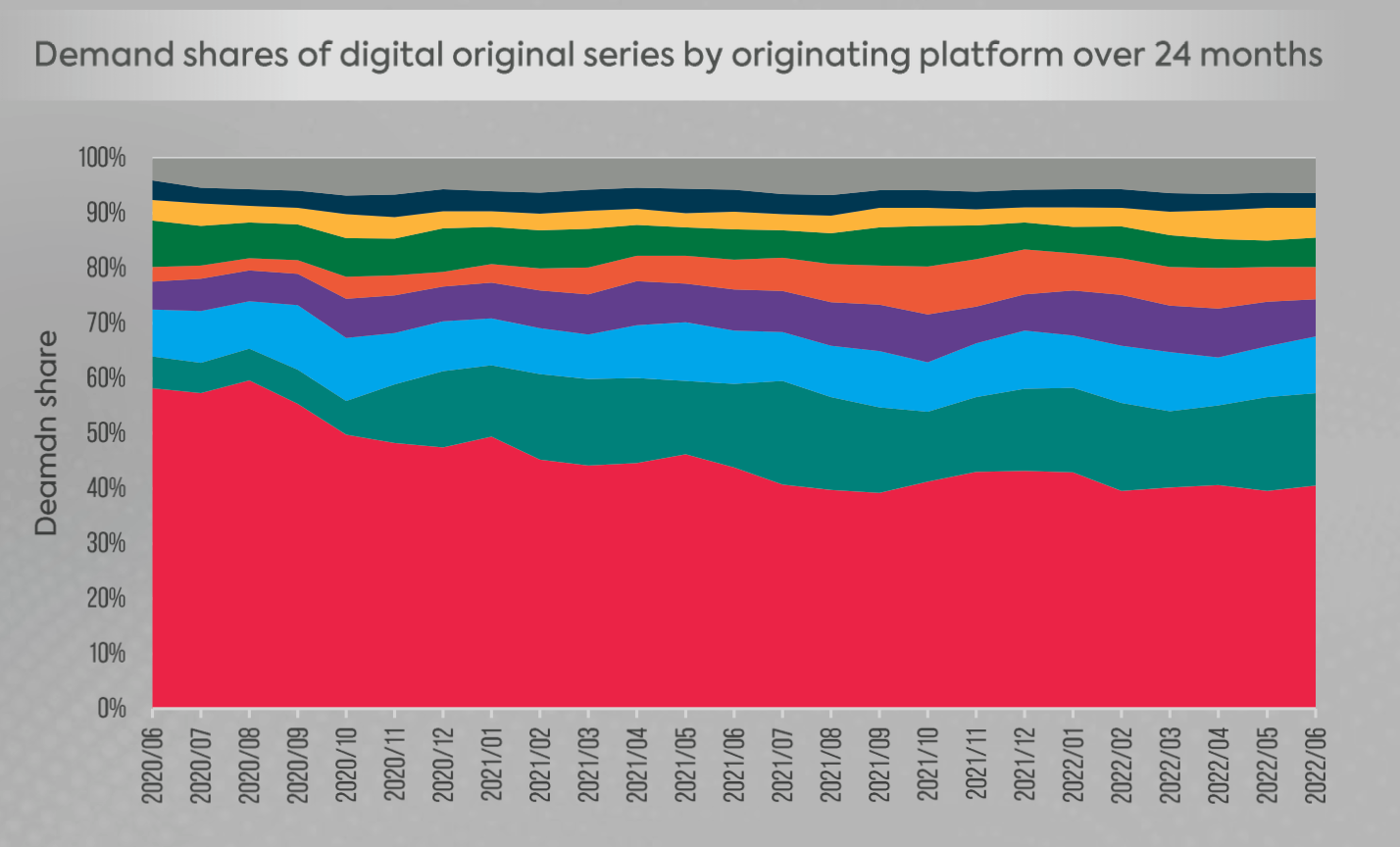 Mexican audiences gave the smallest share of demand to originals from HBO Max of markets in this report, 8.2%.

Originals from the local platform Blim have performed well in Mexico, capturing 3.0% of the demand for digital originals in the first half of 2022.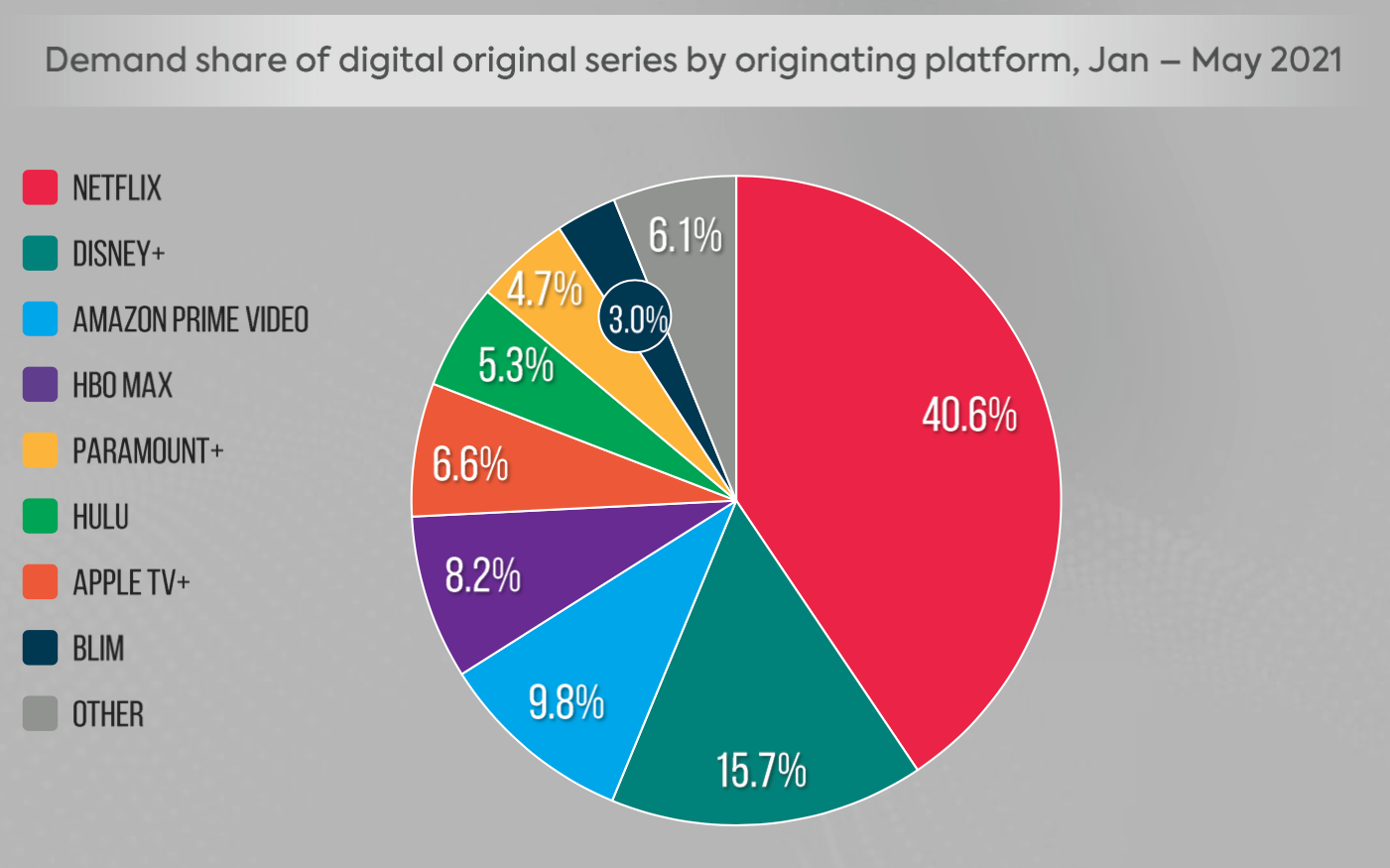 How do Mexico Genre Preferences compare to the Global Average?
• Mexico is, alongside with Chile, one of the few countries in LATAM where the demand share for drama shows is smaller than the global average.
• Despite giving the reality genre a smaller demand share than the global average, Mexican audiences were one of the most receptive to this content of the markets we looked at. The share of demand for reality content in Mexico was smaller only than in Colombia and the US.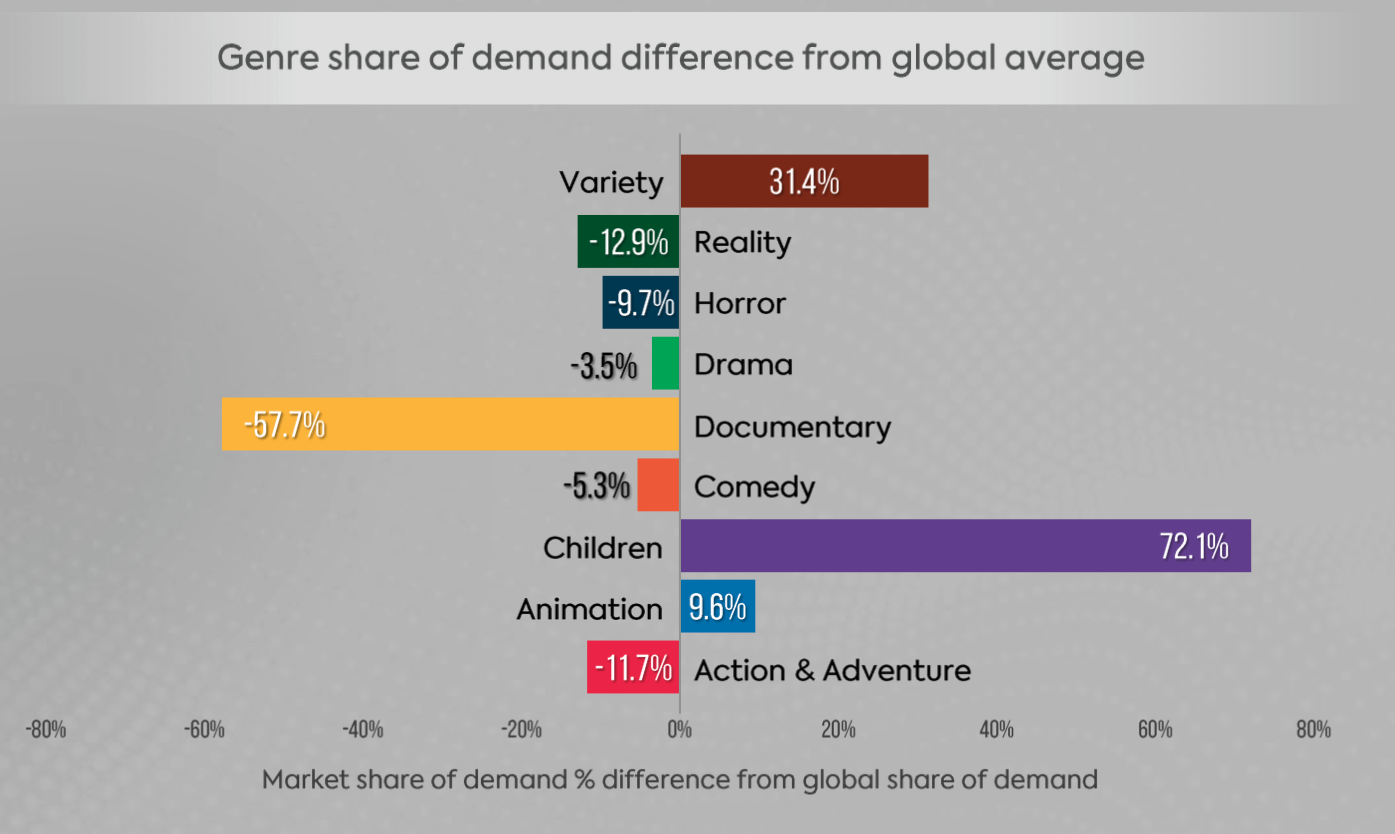 Where are there Whitespace opportunities to satisfy demand in Mexico?
• LGBTQI+ content is under-supplied in Mexico. This microgenre had almost twice the demand for the average microgenre but less than average supply.
• Paranormal shows are another example of undersaturation. There is still a wide supply-demand gap to be filled.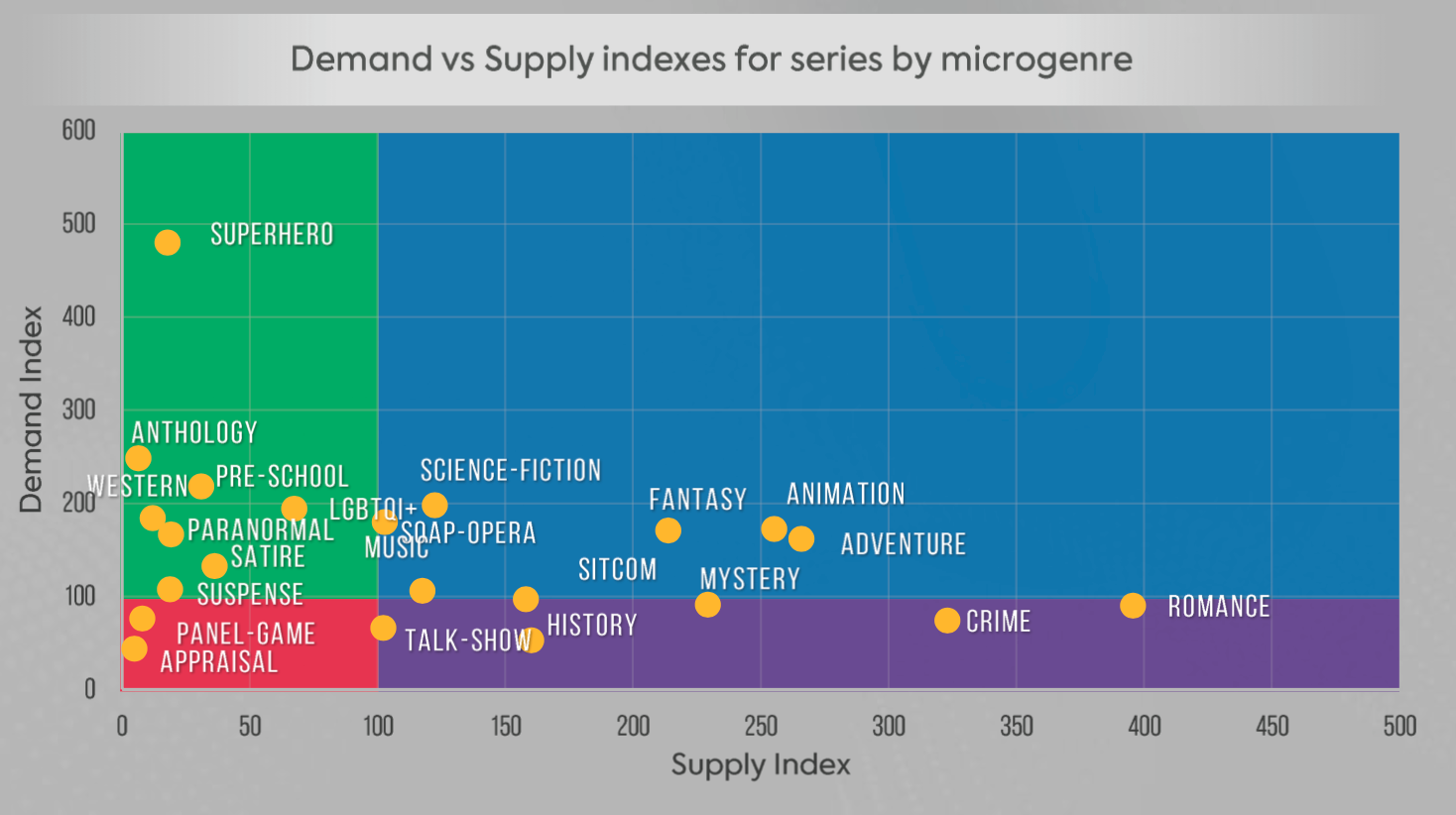 Top Series in Mexico
Here are the top 20 most in-demand series for the first half of the year in Mexico across all platforms and networks: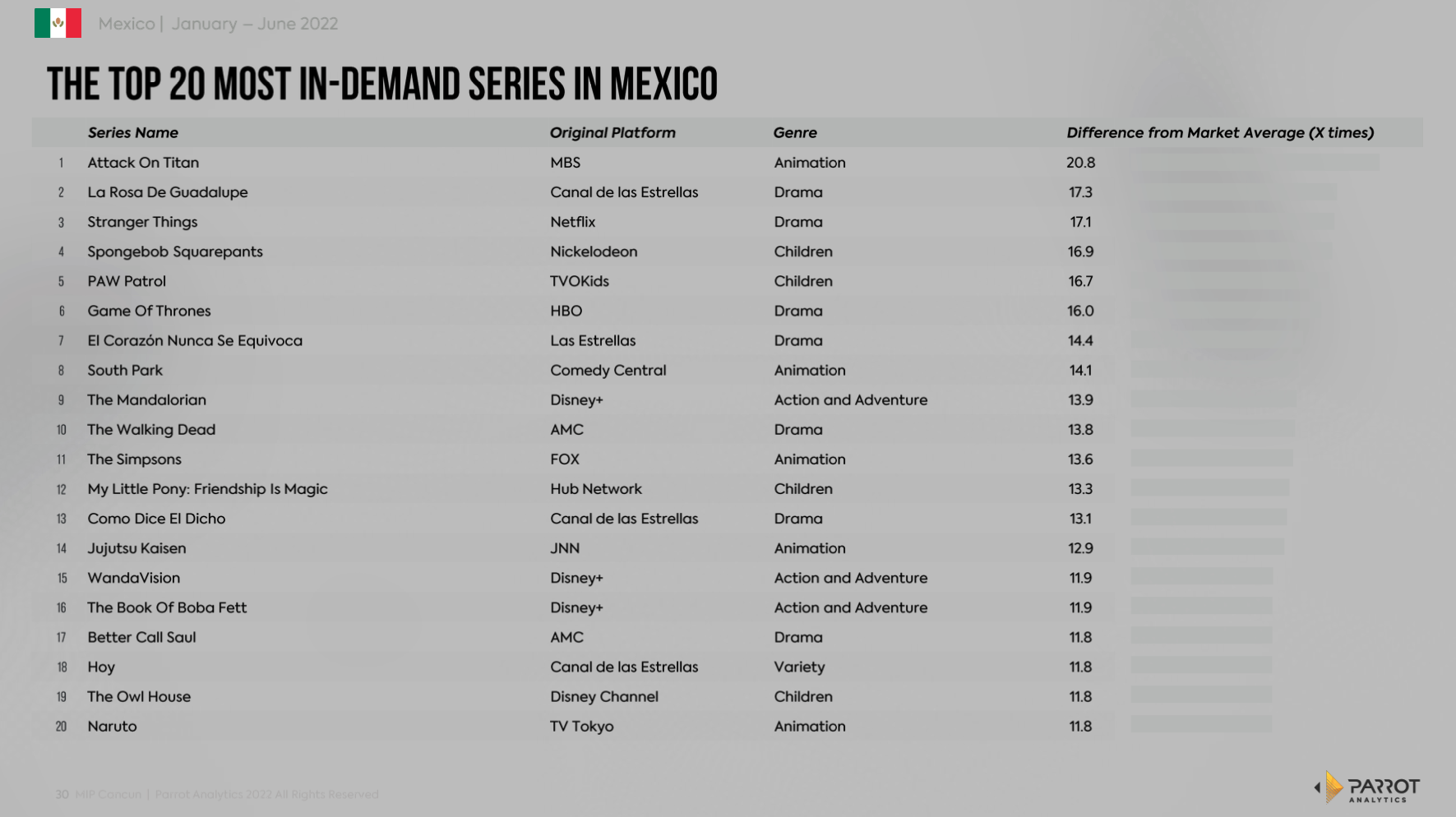 The Parrot Analytics MIP Cancun 2022 whitepaper is now available with a DEMAND360 subscription. To access the full report, click here.
---