Considered one of the biggest sporting events in the world, the 2022 World Cup captured the attention of more than half of the global population. Understand how the 2022 World Cup affected demand for talent, brands and content. 
Parrot Analytics' Talent Demand measurement system can identify the precise audience demand for any talent relative to peers in any market to inform marketing and casting decisions on a global scale.
In this whitepaper we examined:
2022 World Cup and its influence on Talent Demand
The World Cup is considered the biggest sporting event in the world, capturing the attention of more than half of the global population. Therefore it wasn't surprising to see that demand for sports talent grew by 20% (compared to the average demand 30 days prior) during the World Cup while demand for all other categories either declined or showed no growth.
How the attention of the World Cup affected the way audiences felt about players.
While talent demand captures hundreds of millions of households' searc, posts, reading and social interactions, a sentiment analysis helps identify which ones are positive and which ones are neutral or negative.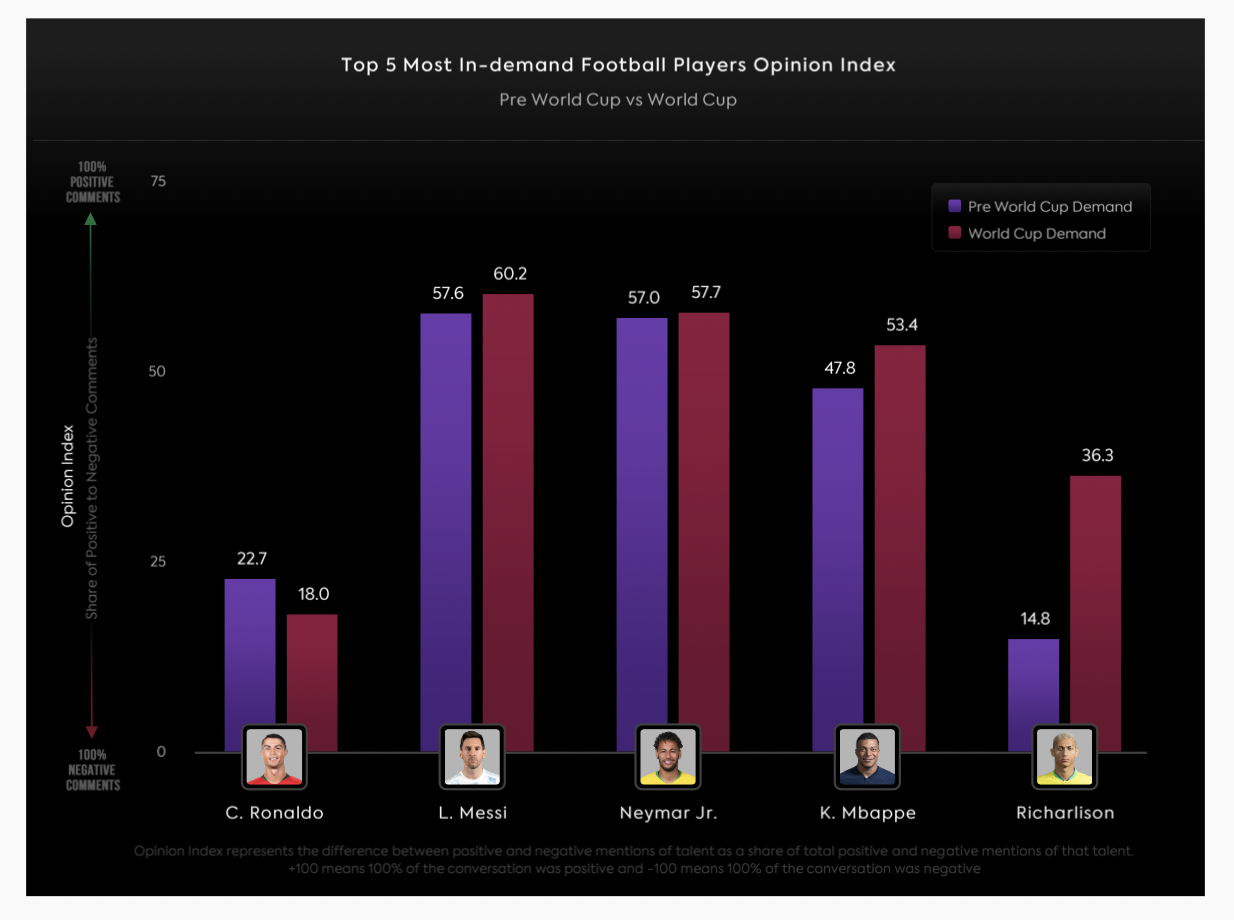 An analysis of Football Audiences
Understanding the audience for talent is as imprtant as understanding their demand. Leveraging insights about the demographic make-up of talent fan bases can help build a strategy for interacting with or attracting new audiences.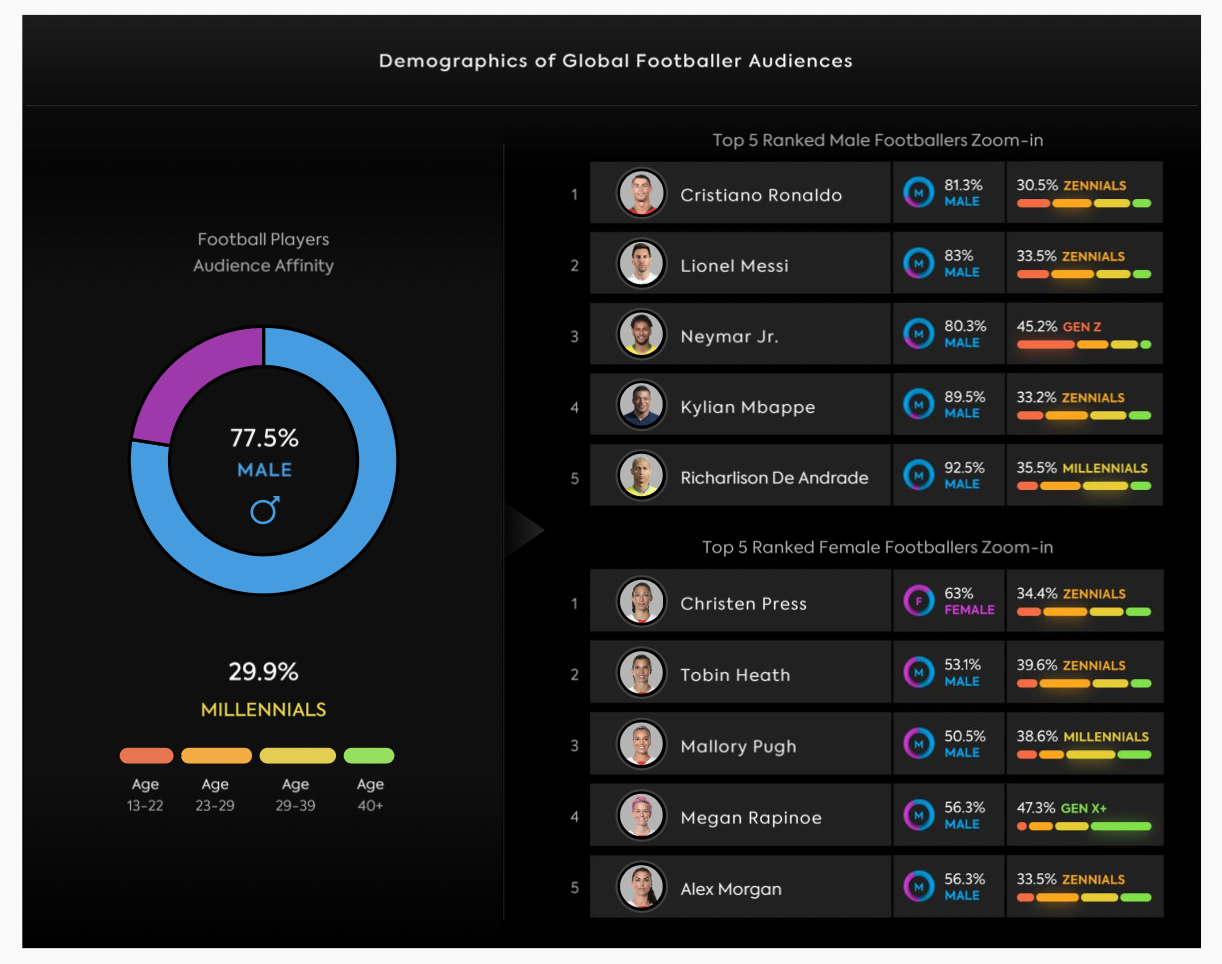 Opportunities beyond Qatar 2022
We have seen how a massive event, like the 2022 World Cup, can have a major impact on talent, brans and content. While the World Cup is over, it's not necessary to wait 4 more years to make moves to capitalize on major sporting events like this. There are also many annual sporting events. Football fans enjoy watching their favorite players in the UEFA Champions League and Copa Libertadores; as well as in the top leagues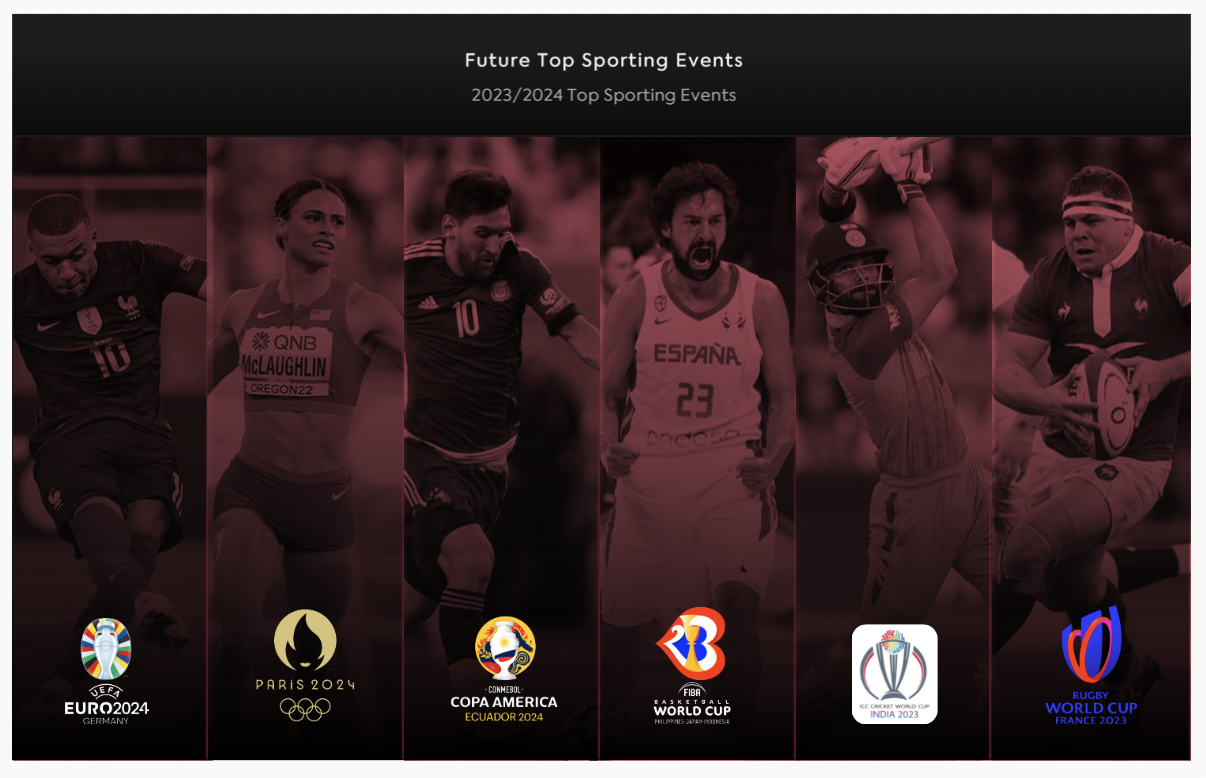 We also analyzed the impact of talent demand on brands and content, and also conducted a case study by considering audience demand for Messi and Mbappé.
You can download the World Cup Talent Demand Whitepaper today for free at the following location: https://insights.parrotanalytics.com/fifa-world-cup-2022-talent-demand-whitepaper
To know more about DEMAND360 and Movie Demand, click through here: https://www.parrotanalytics.com/products/talent-demand
---