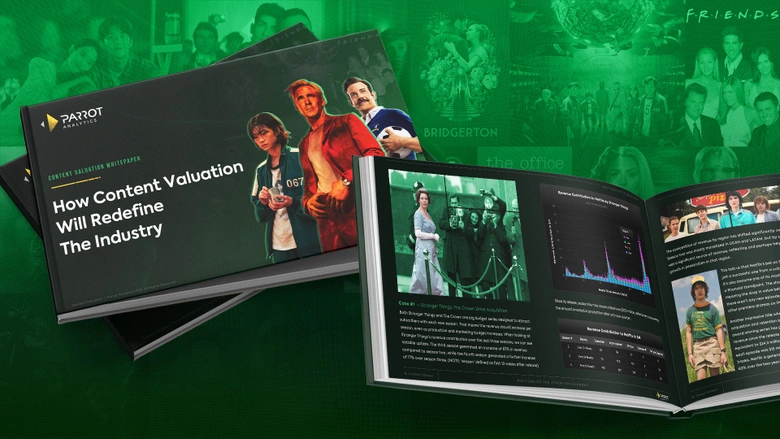 1. Whitepaper: How Content Valuation will redefine the industry
This exclusive content valuation whitepaper unpacks the monetary value of content, talent and IP in today's fragmented, multiplatform world. In this whitepaper we showcase how demand for a title translates to monetization for content suppliers and buyers using Content Valuation, the patented technology invented by Parrot Analytics.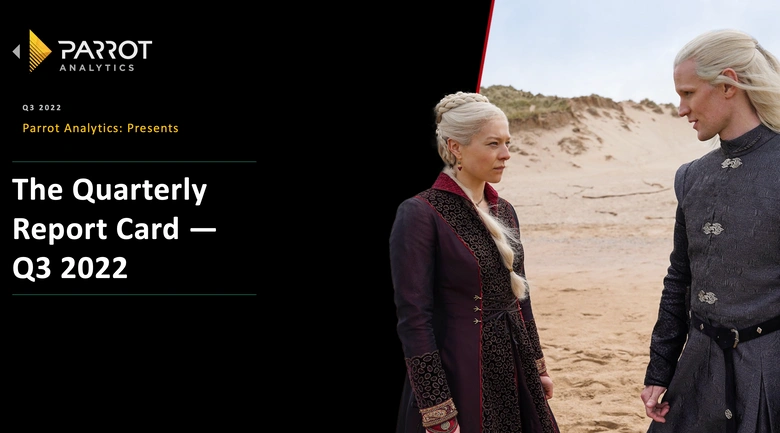 2. The Parrot Analytics Streaming Report Card - Q3 2022
Parrot Analytics presents the Streaming Report Card on the state of the US streaming industry. The report card is a quarterly recap and analysis of where the biggest players in the industry are sitting, showcasing the link between demand for original series or catalog slates and financial performance.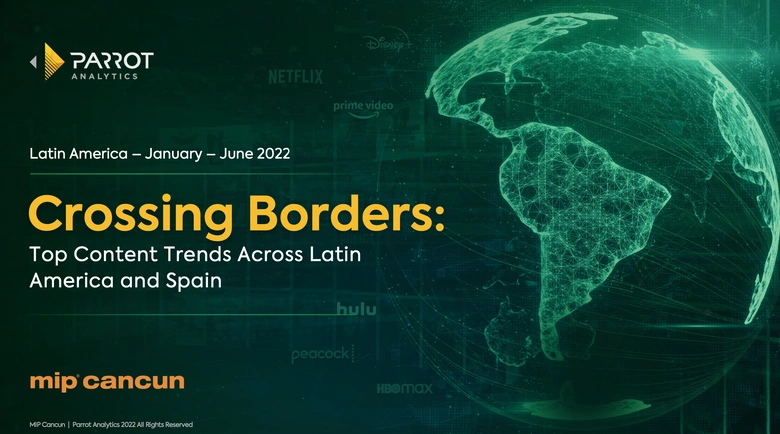 3. The Parrot Analytics MIP Cancun 2022 Whitepaper: Crossing Borders - Top content trends across Latin America and Spain
This in depth report takes a comprehensive look at OTT market share trends in the LATAM region and Spain for the first half of 2022.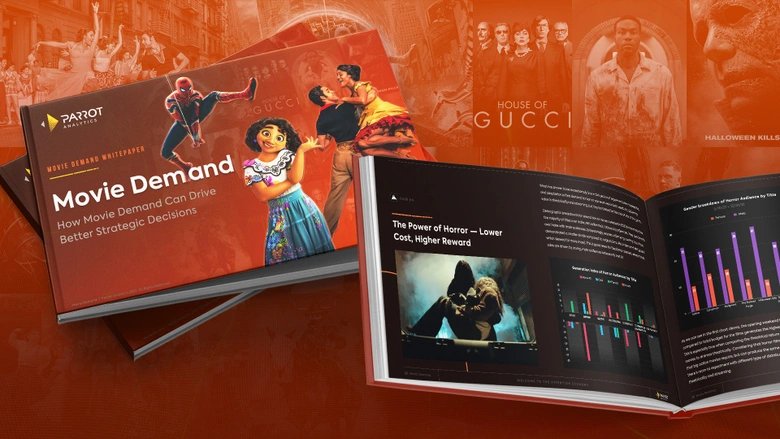 4. The Parrot Analytics Movie Demand Whitepaper- The Future of Theatricality: How Movie Demand Can Drive Better Strategic Decisions
This exclusive movie demand white paper unpacks the future of theatricality and reveals how movie demand data will result in better strategic decision making for the industry.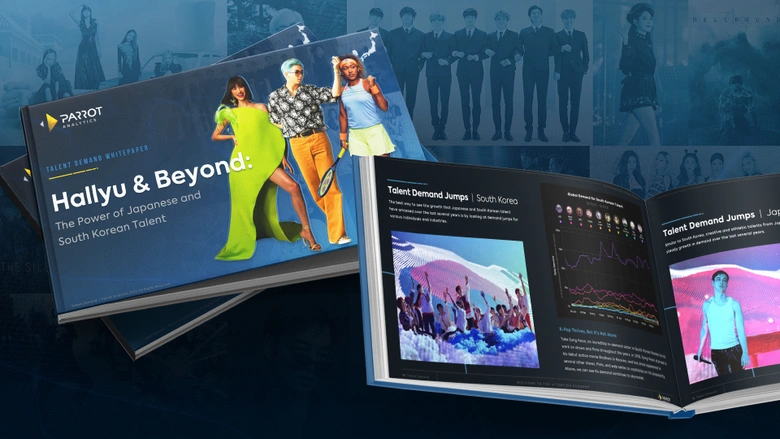 5. The Parrot Analytics Talent Demand Whitepaper: Hallyu and Beyond
This whitepaper contains in-depth analyses of rising demand for talent originating from Japan and South Korea using global audience demand measurement, the patented technology invented by Parrot Analytics.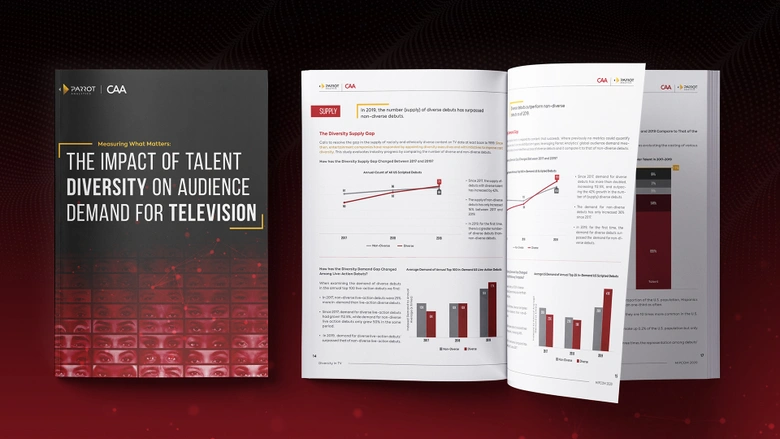 6. CAA/Parrot Analytics Diversity Study: Diversity wins onscreen.
CAA and Parrot Analytics have published a landmark study showing that diversity in television is good business: Demand for television shows with more diverse talent has doubled in the last three years, and for the first time ever, there are more diverse new series than non-diverse debuts.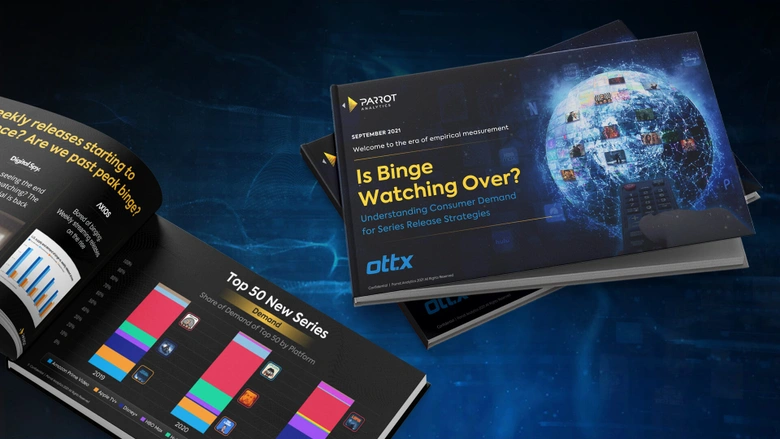 7. Is binge watching over? Understanding consumer demand for series release strategies
In this presentation, Global Director of Partner Insights, Renee Engelhardt explains Parrot Analytics' research on OTT streaming release strategies and their impact, at the OTT.X Fall Summit 2021.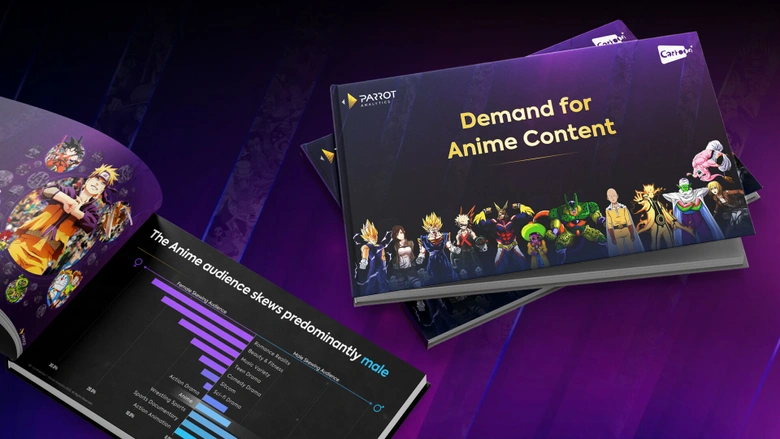 8. Anime – The Inexorable Rise of the Genre
At the recent Cartoon Next 2022, Parrot Analytics' Director of Insights (EMEA) Amit Devani presented recent data and findings on the inexonerable rise in demand for anime content. The presentation covers what is next for the genre, as well as provides insights into how producers can service this increasing demand.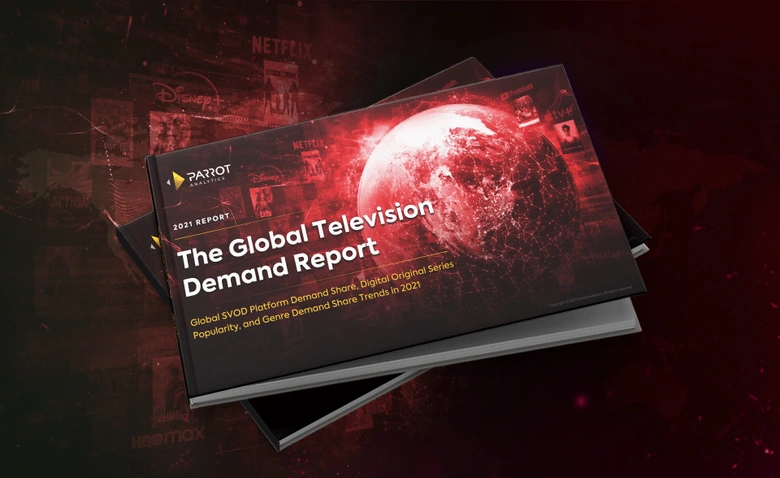 9. The Global Television Demand Report: Full Year 2021
This in depth report takes a comprehensive look at OTT market share trends around the world in 2021.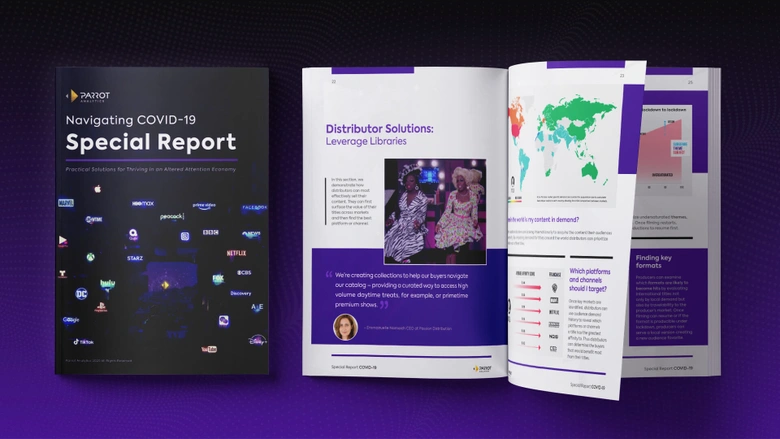 10. Navigating COVID-19: Practical solutions and roadmaps for the TV industry to thrive in the attention economy
This report provides a glimpse into the largest dataset of global TV audience behaviors as well as roadmaps for thriving during and beyond the pandemic for OTTs, broadcasters, distributors, producers, and marketers.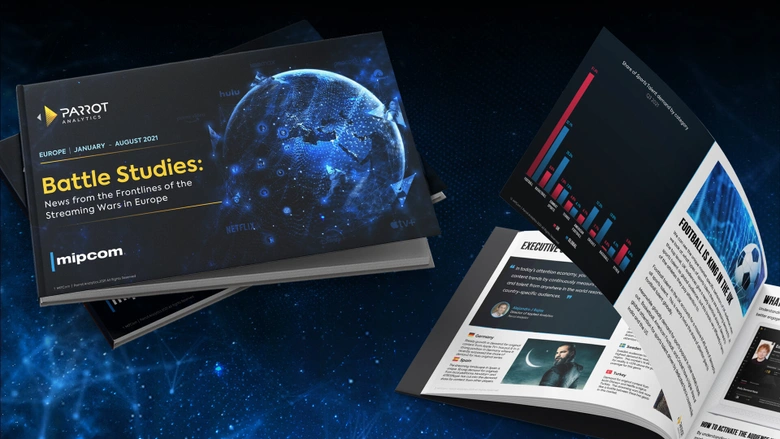 11. Battle Studies: News from the frontlines of the streaming wars in Europe
The entertainment landscape in Europe has never been as competitive as it is today. With a rigorous study of content supply and audience demand, MIPCOM and Parrot Analytics offer you an exclusive report that brings transparency to how audiences preferences are shifting as content offerings and new players fight for attention. Download the report and walk away with a new understanding of how to succeed and stand out as a producer, buyer, or seller of content in 2021.